The government may once again place a legal duty upon schools when they return next year to provide remote learning for pupils unable to attend schools due to Covid-19.
The Department for Education confirmed it will assess the development of the pandemic over the summer and into the autumn term to see if a new temporary continuity direction is needed.
A direction had been published under the coronavirus act 2020 in October last year – but expired last week as the school term came to a close.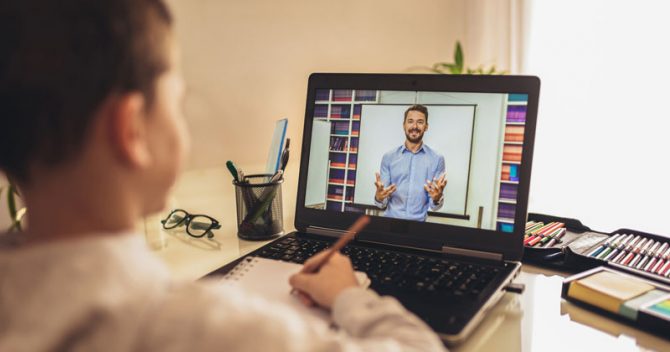 Under the direction it explicitly states that "schools have a legal duty to provide remote education for state-funded, schools-age children unable to attend school due to coronavirus".
The secretary of state could enforce action via a High Court injunction, but the DfE said any legal action would be a "last resort".
Remote learning expectations followed in January 2021 – with the government warning schools failing to meet the guidelines could be reported to Ofsted.
Prior to the order, DfE guidance stated it "expects" schools to be able to provide remote education.
New guidance published this week has now reverted back to this expectation.
On Monday, the DfE published an addendum to its guidance on recording attendance in relation to Covid for the upcoming academic year which states that if a pupil is not attending school due to Covid "we expect schools to offer them access to remote education".
Schools expected to 'maintain capacity' for remote learning
Operational guidance for schools, which has been updated since England reached the end of Step 4, inform schools they should "maintain your capacity to deliver high-quality remote education for the next academic year, including for pupils who are abroad, and facing challenges to return due to COVID-19 travel restrictions, for the period they are abroad".
When asked by Schools Week if a new continuity order will be introduced next term, the DfE said it will be looking at developments with the pandemic over the summer and into the autumn and take a view as to whether another temporary continuation order is needed.