The House of Commons education committee questioned three of England's regional schools commissioners this morning.
Jennifer Bexon-Smith, the RSC for the east midlands and the Humber, Rebecca Clark, the RSC for the south west and Janet Renou, the RSC for the north of England gave evidence to the committee's inquiry into multi-academy trusts.
Here is what we learned…
1. New 'health checks' for academy trusts will be run by CEO-led panels
The national schools commissioner Sir David Carter has been developing new health checks for trusts which want to take on more schools, and plans to roll them out from January.
Bexon-Smith told MPs the health checks had already been piloted in five trusts and were now being rolled out to 30.
Bexon-Smith also said the checks would be carried out by panels led by "experienced chief executives", and a final decision would be made by the the relevant RSC in each region.
"In terms of the process, there will be an experienced CEO, a finance director, a board member and a member of the actual trust that's being inspected and they will have a series of five areas they will focus on and there will be structured questions," she said.
But the commissioners said further details would be announced by Carter in due course.
2. Not all 'system leaders' are providing the leadership needed yet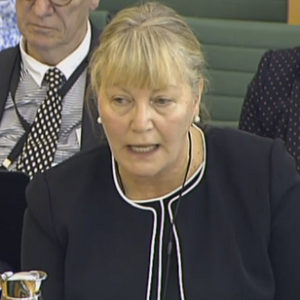 The largest trusts in England have been designated as 'system leaders' by the commissioners, and are expected to perform a "broader role" in the system.
But not all of the big eight trusts have stepped up.
Bexon-Smith said some of the system leaders "aren't yet stepping up and delivering that wider system leadership".
Renou said that RSCs were now focusing on creating more good school places now that plans to force full academisation have been abandoned.
3. RSCs' relationships with councils vary based on their political make-up
Unsurprisingly, commissioners seem to be having problems with hostile councils.
Bexon-Smith told MPs this morning that although she had very good relationships with many councils, the quality of relationships were "based on the political complexion of the local authority".
.@RSC_EMH admits relationships between commissioners and councils vary "based on the political complexion of the local authority" #edselctte

— Schools Week LIVE (@SchoolsWeekLive) October 12, 2016
Many Labour-run councils have been resistant to the academies agenda, but some Conservative-run councils have also expressed discomfort with recent policies, especially a move towards full academisation, which was unpopular in rural shire counties with lots of small schools.
4. RSCs are there for parents who 'need them', but don't all write at once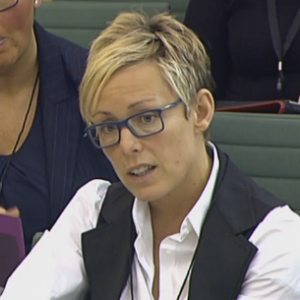 Responding to comments from Ofsted chief inspector Sir Michael Wilshaw calling RSCs "faceless" government agents, the commissioners said they often dealt with parents.
Renou said parents' complaints usually ended up on her desk if the parent had already gone to school then a trust and still not received the answer they needed.
Bexon-Smith said she had had lots of letters about a "tricky" age-range change going on in Leicestershire, and had responded to everyone who got in touch.
But we shouldn't expect the commissioners to respond if we all wrote to them tomorrow…
"While we can't encourage every parent to write to us, I don't think we could quite cope with that, we are there if they need us," said Bexon-Smith.
Rebecca Clark also argued that it could "undermine the autonomy" the government is attempting to build in the system if RSCs got involved in school relationships.
5. Only academy heads have the 'experience and expertise' to work on headteacher boards
The RSCs were grilled about their advisory headteacher boards, and MPs raised concerns about the lack of heads from LA-maintained schools on the bodies.
But Bexon-Smith defended the current set-up, and said LA-maintained school heads did not have the "experience and expertise" of what is involved in converting and running academies.
Save
Save