MPs quizzed regional schools commissioners this morning on their roles and support to schools during the coronavirus pandemic.
National schools commissioner Dominic Herrington was questioned alongside regional school commissioners Vicky Beer, Sue Baldwin and Andrew Warren.
Here's what we learned…
1. No need for Ofsted MAT inspections because ESFA in control …
Ofsted has previously asked the government for the power to inspect academy trusts. In 2018, it introduced "summary evaluations" of MATs, but they are not inspections.
Herrington said they have "not taken" the view "as a department" that Ofsted should inspect MATs, adding that the oversight of MATs is "far, far tighter" now.
He said there is "less clamour" for Ofsted to inspect MATs because of the "tightening up and regulation and oversight" by the RSCs and the Education and Skills Funding Agency.
2. … but MATs complain regulation now 'incredibly tight'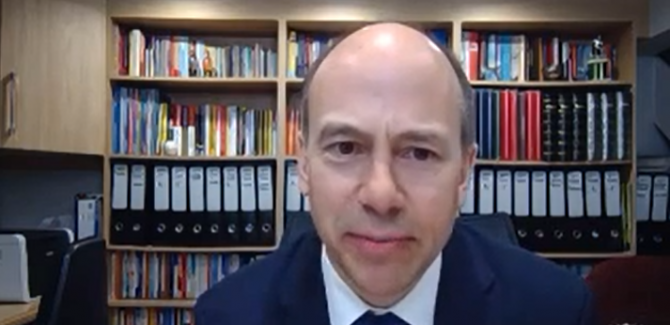 Committee chairman, MP Robert Halfon, asked what checks are in place if a trust is mismanaging its finances.
Herrington said over the last two years the ESFA has "incredibly stepped up its oversight" of academy finances.
He said one of the issues they are now facing is more MATs saying "we understand why you are doing this but the regulation now is incredibly tight".
3. DfE will look at evaluating REACT performance
REACT – Regional and Education and Children's Teams – were set up in reaction to the pandemic last year. As Schools Week reported last year, they are led by RSC and coordinate work locally.
Little has been said publicly about how the teams work, examples provided by Herrington today included how they've helped 680 schools struggling in the pandemic get support from another school.
But Halfon said we do not know "across the board" whether it has "really truly made a difference".
Herrington said that there will "definitely" be time to do an evaluation, and they will look at the best way of doing that.
The Association of Directors of Children's Services told the National Audit Office that the REACT teams provided a "helpful mechanism" for communications to flow from the sector to local departmental teams.
But they also said the teams had not yet been "used to their full potential" and suggested they take a more "forward-looking approach" to support recovery after the pandemic.
4. RSCs calling councils and MATs to promote NTP take-up
As Schools Week revealed last month, the National Tutoring Programme faces a challenge in enrolling pupils in northern areas.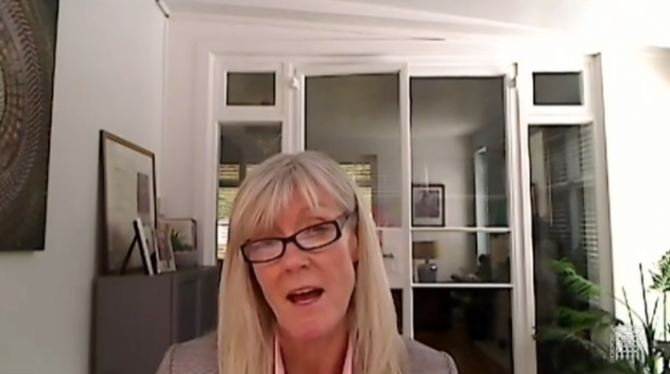 Herrington told the committee they have called all local authorities and a "sample" of MATs that have had the lowest take-up of the programme. He said this was to understand the issues and correct "any misapprehensions" about the NTP.
The north-east had the lowest take up of tutoring in February. But Herrington said the numbers are "going in the right direction".
The NSC also said they will be doing similar with summer schools.
5. Need a laptop? Best to call an RSC
The three RSCs gave examples of how they helped schools and local authorities get their allocated laptops, and sometimes extra, during the pandemic.
Baldwin, RSC for the East of England and North East London, said the door was "always open" for people to contact them if they need them to "unblock any of these things". She helped clear a "blockage" at a large primary trust so they could get their devices.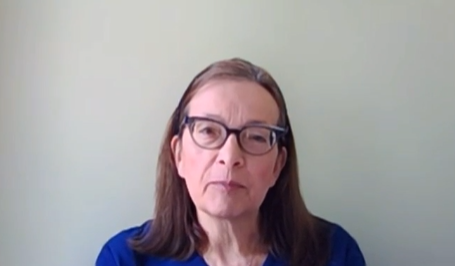 Beer, RSC for Lancashire and West Yorkshire, said they are able to "expedite" an additional delivery for particular local authorities that had a great proportion of disadvantaged youngsters.
Warren, RSC for the West Midlands, said they rang about 50 schools where they had not taken up their allocation to see if there was a problem.
6. Priority to shift debate from 'what went wrong' to MAT 'bonuses'
Herrington gave four priorities as the country comes out of lockdown.
One of these was to continue with the "really tight" regulation of the MAT system. He said they want to shift the conversation about "what went wrong three years ago" to "what are the benefits and bonuses" of being in a MAT.
He also wants to reduce the number of children in failing schools and ensure that sponsored academies get "fantastic" Ofsted grades and results.
Finally, he wants to help schools and LAs through the end of the pandemic as well as help Sir Kevan Collins, the education recovery commissioner.