A senior member of the NASUWT teaching union is seeking to challenge the establishment candidate to become its new general secretary, pledging to hand control of the organisation "back to its members".
Paul Nesbitt, the union's national executive member for the West Midlands and a serving teacher, is seeking nominations from branches to run against Dr Patrick Roach, the union's long-serving deputy general secretary, in the race to succeed Chris Keates.
I believe it is crucial that we raise the stakes and make the union more proactive
Roach was selected this month as the official nominee of the union's executive, but now faces a challenge from inside the very body that put him forward.
If Nesbitt receives the 25 nominations required, NASUWT will run its first contested leadership election in almost 30 years.
The ASCL school leaders' union faced a similar situation in 2016, when Geoff Barton, then a member of the union's council, challenged Chris Kirk for the leadership. Barton ended up winning by a landslide.
NASUWT has been embroiled in a political battle between its current leadership and other senior union staff and members that has led to lengthy suspensions and official complaints.
Keates announced her intention to stand down in June, and the union has since admitted she overstayed her five year term of office by serving beyond June 3.
However, the certification officer, which regulates unions, decided not to issue an enforcement order removing her from post.
Keates remains the union's acting general secretary until a successor is chosen.
In election literature circulated to branches, seen by Schools Week, Nesbitt said he wanted the NASUWT to be "led by teachers who have very recent experience of the day to day issues we face both in schools and in our lay roles within the union".
He added that the union needs "more versatility and political challenge" to address issues in education.
"It's time to get out of the passenger seat and take the wheel to steer education policy and make it work for everyone in the classroom."
Nesbitt believes the union must be "more proactive" and said a teacher leading a teachers' union was "a novel idea". He has also committed to continue teaching between five to 10 days a year on a supply basis if elected.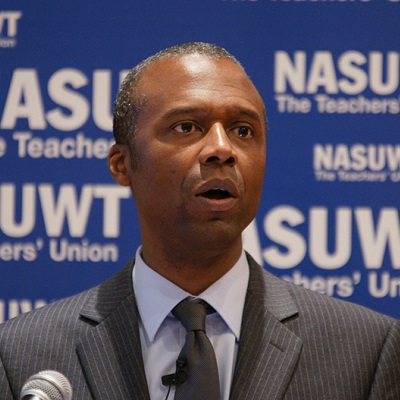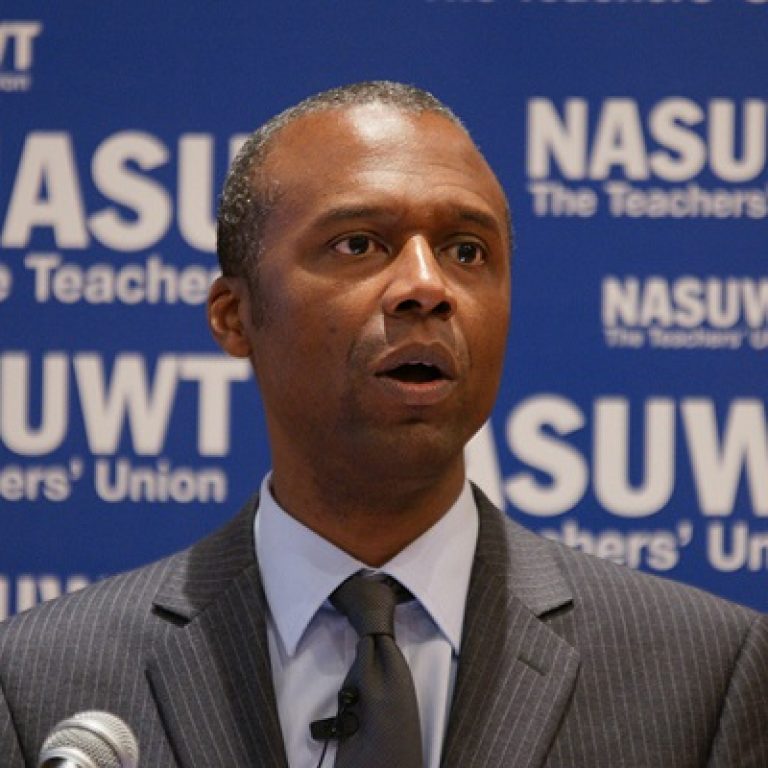 In literature circulated on behalf of Roach, NASUWT president Dave Kitchen said he had "secured the depth and breadth of experience necessary to discharge effectively all of the onerous responsibilities of the general secretary post to a high standard".
"Many members and activists know Patrick and his work for the NASUWT and his deep commitment to the union's ethos and values, including our strong tradition as a lay-led union."
NASUWT placed an advert for the general secretary post in mid-July. Applications closed in mid-September, and Roach was selected as the executive's nominee at a special meeting earlier this month.
Nominations from NASUWT branches across England opened last Monday. If Nesbitt receives enough nominations by the December 9 deadline, the union will proceed to hold an election between January 2 and 31.
Keates was elected unopposed in 2004, 2009 and 2014. It is believed the last contested election was in 1990, when Nigel de Gruchy narrowly beat Eamonn O'Kane, who would later serve as general secretary from 2002 until his death in 2004.
Both Roach and Nesbitt were approached for comment.