"Predatory" recruitment agencies have been blamed for fuelling a teacher recruitment crisis by "hoovering up" job seekers to offer to struggling schools for tens of thousands of pounds.
Schools Week has learnt of three schools that failed to get any response to advertisements for teaching posts – then were offered a candidate from a recruitment agency for a finder's fee.
The Westminster Education Forum heard on Tuesday that one school had paid an agency around £12,000 for one teacher.
John Manning, manager at Chiltern Teaching School Alliance based at Denbigh High School in Luton, which hired the teacher, said: "He lasted two terms and then we got rid of him because he was no good."
The school paid the agency a daily rate for eight weeks that totalled £8,000 before it was allowed to take over the teacher's contract.
The school then paid 20 per cent of the teacher's first-year salary, another £4,000.
Mr Manning said Luton suffered from a lower than average number of graduates and the school had found it increasingly difficult to attract teachers from outside the area.
The school advertised five times in 15 months for a geography teacher, but received little response.
Mr Manning told Schools Week he was "irritated" at the behaviour of agency reps on the university milk round this year.
"They have been exceptionally predatory in convincing students to sign up with them to secure a post, and deterring them from applying direct to schools and local authorities," he said. "This behaviour has always been there, but has been markedly worse over the past two winters."
The revelation comes at a contentious moment in the teacher shortage debate. Last week, schools minister Nick Gibb sparked outrage after The TES published an interview in which he claimed there was "no recruitment crisis" as official statistics showed static teacher vacancy and retention rates.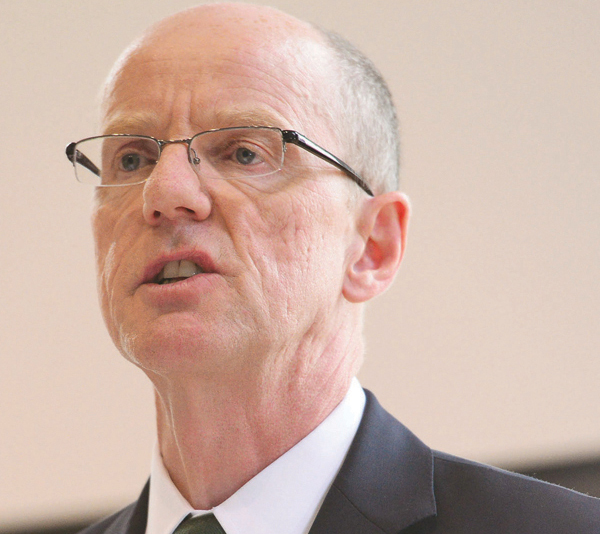 But Helen Manley, senior adviser for curriculum, teaching and leadership, schools partnership service at Cambridgeshire County Council, said agencies in her area were "hoovering up" all NQTs with the attractive offer of only having to submit one application rather than applying to schools individually.
"When jobs are advertised [by schools] no one applies and then a recruitment agency comes to a primary school and charges £3,000 as a finder's fee," she told Schools Week. "What can we do about this? It's a huge problem."
She said it was one of a number of examples from her region, with schools facing one-off payments of 15 per cent of the teacher's salary if they used an agency.
Another headteacher, who we have decided not to name, has shown Schools Week 13 emails received in two days this week from agencies offering applicants – despite job adverts for the school attracting no responses.
Ms Manley added: "[The agencies] wouldn't exist if we didn't have a teaching crisis. They've come into being because of that and they are continuing to improve [grow] during the crisis."
Julia Citron, UK director of education of teacher recruitment agency Uteach, who was part of the Westminster Education Forum panel, said it's down to agencies to ensure they are supporting teachers.
She said: "It's crucial agencies offer much more than holding teachers hostage.
"They need to play their part in adding significant value to schools by preparing and supporting the teacher, and having a business model where they are accountable for not just getting a teacher in, but for their success. Schools should look at that criteria in agencies."
She said her agency did not take any fees up front. Uteach, on its website, said that offered a "comprehensive training, placement and support service to UK and overseas teachers".
Cambridgeshire County Council is now launching a campaign to attract more teachers. It is also setting up a "pool" that NQTs can apply to join. They will be interviewed by local heads who can sift out the good applicants.
"It will cut out recruitment agencies," Ms Manley said. "We're also doing research into agencies to find which ones are good and bad. If it's a free market system so we must have some collective consumer power."