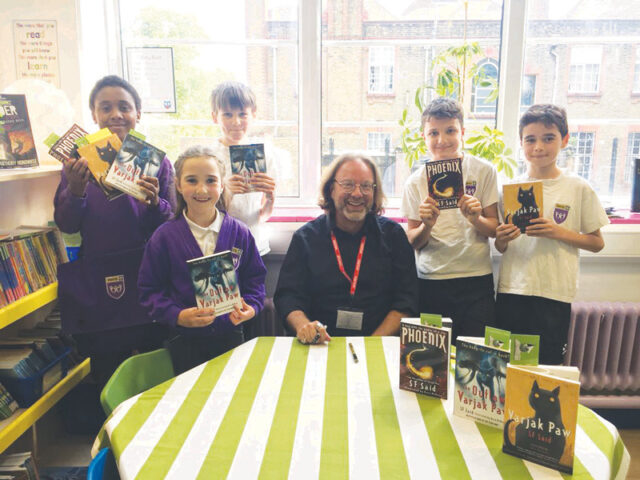 A primary school in London is inviting a host of children's authors in to read their books to pupils in an exciting English initiative.
The 'Authors at the academy' programme has been running at Harris Primary Academy Philip Lane since February, and has so far seen pupils visited by Children's Laureate Anne Fine, the author of Madame Doubtfire and Flour Babies.
Most recently, the school received a visit from award-winning author SF Said, who read passages from his novel Varjak Paw, which won the Nestlé Smarties Book Prize, to pupils in years 3 to 6.
"The fact that our pupils are being read their very favourite books by the people that wrote them is simply fantastic," said Emma Penzer, principal of the school. "The effect of these visits has already been demonstrated in our pupils' English lessons. We want to nurture a love of reading and writing for pleasure.