An academy chain has been given government permission to set up a third trust to sponsor 15 schools in the south west of England, despite two-thirds of its current schools still yet to be inspected by Ofsted.
The REACH chain currently has two academy trusts – REAch2 and Reach4 – in charge of 52 schools across the country.
Today the chain announced a new trust, Reach South, which is expected to takeover 15 schools in its first year, with similar numbers of schools joining each year thereafter.
It marks a rapid expansion for the REACH brand, with Reach4 named as one of five academy chains given a slice of £5 million government funding last year to "drive up standards" in northern schools.
In April, Nicky Morgan said that academy trusts without "strong track records" will not be allowed to take on more schools.
But Reach has been granted government permission to expand despite just 16 of its 52 schools having been inspected by Ofsted, according to figures from March.
Of those, just two have been rated "outstanding", seven "good", and seven "requires improvement".
It means 18 per cent of REACH's schools are rated good or outstanding, and 14 per cent are requires improvement.
A total of 36 (69 per cent) have yet to be inspected.
But Sir Steve Lancashire, founder of REACH, said the trusts have a "proven model that works", adding: "As educationalists, it is our duty to reach more young people."
He said the new trust is a "direct response to the need for more capacity within the education sector to oversee new academies".
The trust is already in talks to take on schools.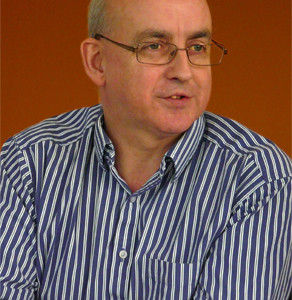 Dean Ashton (pictured left), a former senior education leader and a director of children services in the region, has been appointed designate chief executive for Reach South.
He said: "Whilst Reach South will benefit from the wider support of the REACH family, this will be an academy trust of the South West, for the South West.
"Everything we do will focus on our central belief in 'Aspiration Beyond Expectation', and I look forward to working closely with schools right across the region."
Reach South's board members
Reach's three trusts operate separately, with their own board of trustees and leadership teams.
Reach South's board will include Lancashire and Ashton, alongside nine others. They include Nick Timothy, director of the New Schools Network and former special advisor to Home Secretary Theresa May, and Ed Lock, from management consultancy firm McKinsey & Company.
The others are Peter Little, chair of REAch2, Shirley Simon, professor of science education at UCL Institute of Education, John Ellison, former science teacher, John West-Burnham, a professor and former teacher trainer, Adrian Gunn, former chief executive of engineering recruitment agency Matchtech Group, Anne Stevens, HR executive, and Mark Papworth, former chief executive of energy, oil and defence companies.