The government is to scrap the controversial lock-out period that currently prevents would-be teachers from retaking the QTS skills test for two years if they fail it three times.
The end of the lock-out, which last year prevented thousands of teachers from qualifying, is one of a series of measures announced by the schools minister Nick Gibb today.
Currently, anyone who fails the compulsory numeracy and literary skills test three times in a row is banned from taking it again for 24 months. The rule was introduced in 2012 as a quality filter, but critics say it deepens the growing teacher recruitment crisis.
Now trainees will get an unlimited number of attempts at the test, and won't even have to pay for their first two retakes, after the the government announced it will remove some of the charges that teachers pay.
Whereas trainees previously had to pay for any attempt after their first, the test will now be free for trainees on their second and third attempts too, saving them up to £77 each.
Refunds will also be given to anyone who has already paid to take the test since October 24 last year.
The measures announced today are meant to boost the numbers of teachers entering the profession. However, Gibb insisted the government still had high standards for new teachers.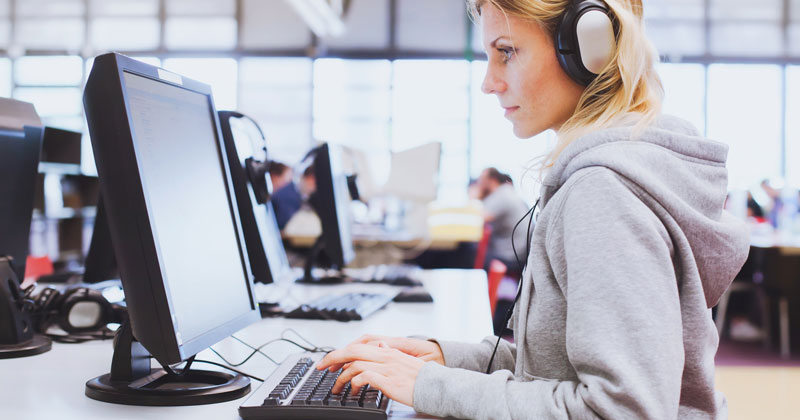 "In 2012, the government introduced more rigorous skills tests for teachers to ensure teachers have the highest standards of English and maths," he said.
"The bar for entrance to the teaching profession remains as high as ever, as parents and pupils would expect, and this is evidenced by the fact that the quality of new entrants into the profession is at an all-time high, with 19 per cent of this year's cohort holding a first-class degree.
"It is absolutely right that aspiring teachers can begin training as soon as they prove they are ready and these changes – backed by the profession – will help ambitious graduates to join the profession."
The changes have been welcomed by Emma Hollis, from the National Association of School-Based Teacher Trainers, and James Noble-Rogers, from the Universities Council for the Education of Teachers.
"We have seen all too many examples of candidates with excellent potential being locked out of the profession for the sake of one or two marks on a test," said Hollis. "This move will keep the profession open to those who deserve the opportunity to train to teach."
Noble-Rogers said it was a "sensible and pragmatic move" that would "allow potentially good teachers who would otherwise have been kept out of the profession to begin their training".
Update: The government has also confirmed that trainee teachers currently banned from retaking the test will be free to do so from Thursday, and will be contacted shortly to be notified that their account has been unlocked.