Pupils without 100 per cent attendance or a clean behaviour record are allegedly being forced to the back of the queue for lunch at a secondary school.
Immanuel College in Bradford, run by the Bradford Diocesan Academy Trust, introduced a new behaviour system in the summer term of last year, in which pupils begin each term with two badges – one for good behaviour, and one for 100 per cent attendance.
Pupils who misbehave or take time off can lose one or both of their badges. But this term the school introduced a new policy that gives lunchtime priority to those pupils who still have both badges, a concerned parent told Schools Week.
Pupils with two badges go for lunch first, followed by those who have lost their 100 per cent attendance badge, and then those who have lost their behaviour badge. Pupils who have had both badges removed eat last, it was claimed.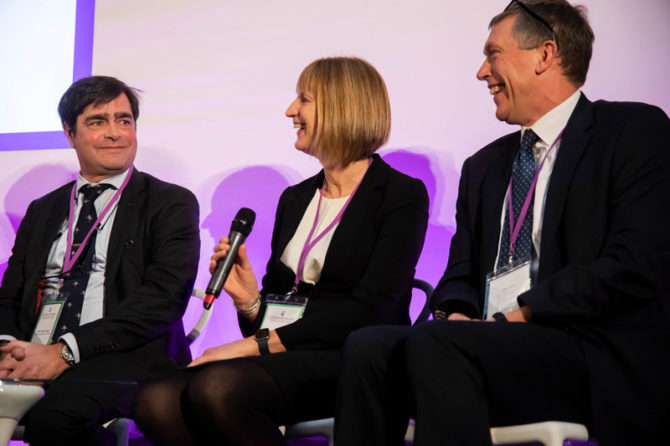 The parent, who did not want to be named, likened the system to the methods used to control behaviour in prisons and said his son has been separated from his friends at lunch as a result of being ill for a few days and losing his attendance badge.
"He was upset about it. He has a small group of friends and doesn't see them, and feels being ill was 'wrong'," he said, adding that the school had not told parents about the change in policy.
Despite repeated requests for comment on the lunchtime prioritisation strategy, the trust refused to give any further details.
Dr Mary Bousted, the joint general secretary of the National Education Union, said perfect attendance "will always be difficult" due to "inevitable absences from school due to illnesses", and said pupils with regular absences should be checked on to ensure they were not facing "serious long-term problems" and should be dealt with in a "supportive way".
Immanuel College joined BDAT in February 2016. A short Ofsted inspection in January found it was still "good" and stated that the school had "rightly identified that the levels of persistent absence for a small number of pupils who are disadvantaged remains too high".
A spokesperson for the school said the badge system had already helped in "raising attendance levels and improving behaviour".
"It is popular with our students who take pride in wearing their badges," she said.
Recent figures show that absence rates are higher for pupils who are eligible for free school meals (7.3 per cent), compared to non-FSM pupils (4.2 per cent). Pupils with a statement of special needs or education, health and care plan also have higher absence rates than their peers.
It is popular with our students who take pride in wearing their badges
The BDAT spokesperson added the "incentive programme … does take into account individual pupil context around attendance and has been designed to highlight to students the importance of attending school". They didn't provide any further details.
Schools have previously faced criticism for using lunchtime restrictions as punishment.
Last year Mount Pleasant Primary School in Shrewsbury was criticised after sending a newsletter to parents warning that pupils would only be offered bread, fruit and water if they had an outstanding lunchtime debt of £6.60 or more.