Pupils with the most prestigious vocational qualifications earn more later in life than those with top A-levels, a new study has found.
Analysis by the Department for Education found that pupils who achieved level 3 qualifications in subjects like economics or engineering had higher average earnings six years later than those who got A-levels in further maths or physics.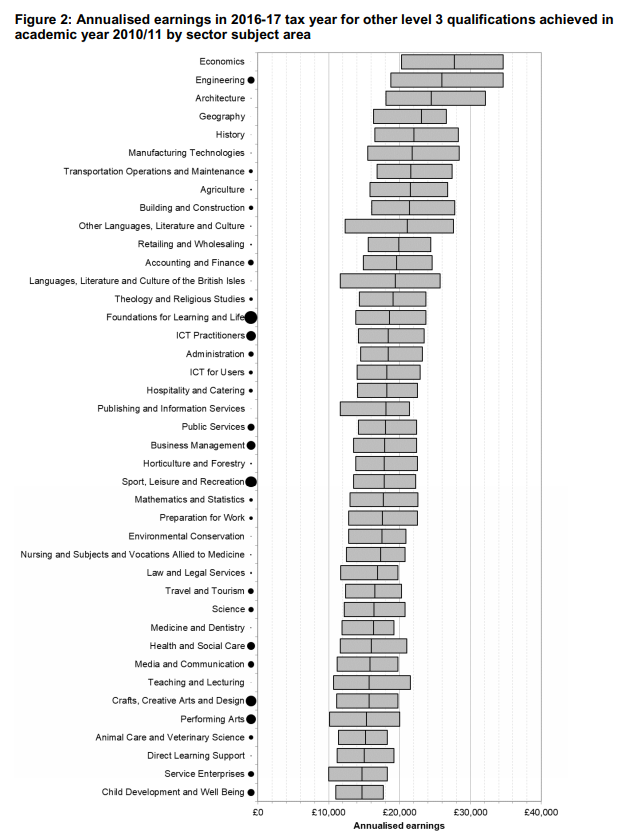 The government looked at the median salaries in 2016-17 of pupils who took certain qualifications in 2010-11.
The average salary of a pupil with a level 3 qualification in economics was £27,700, while those with a level 3 in engineering earned on average £26,000 six years after achieving their qualification.
Those with an A-level in further maths, on the other hand, earned an average salary of between £25,500 and £25,600, depending on which type of A-level they studied, and pupils who took physics averaged a salary of between £24,000 and £24,100, depending on the course type.
The DfE's research found that other level 3 qualifications that led to higher salaries included architecture, geography, history and manufacturing technologies.
Other A-levels that attracted larger earnings later in life included single-award engineering, economics, systems and control technology and pure maths.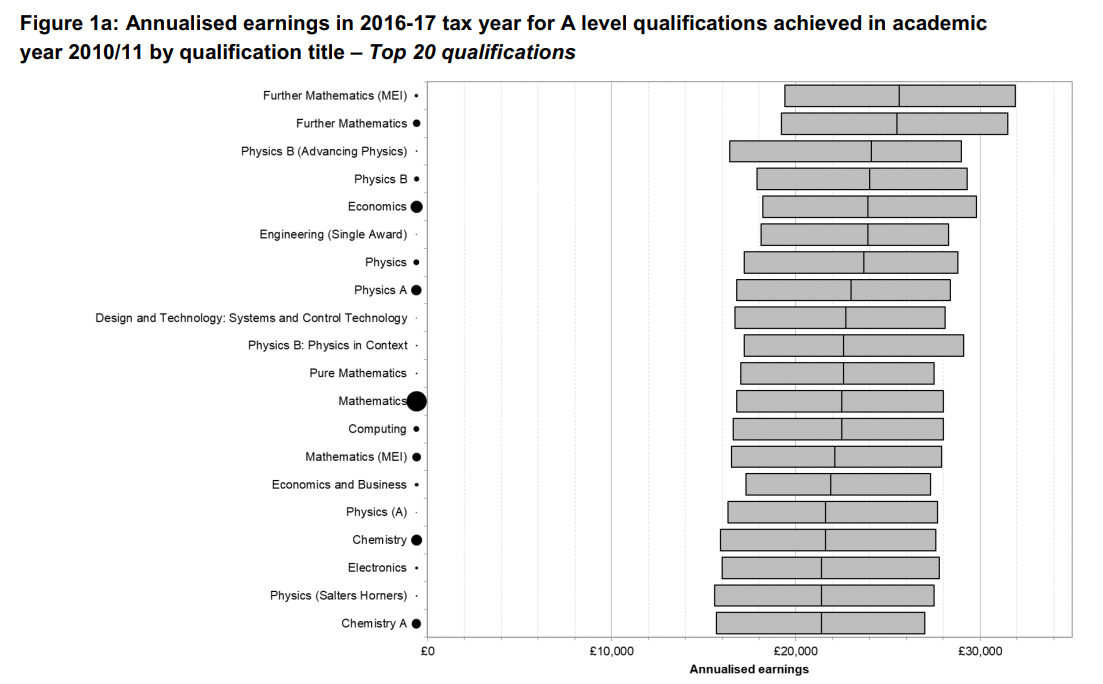 The vocational qualifications associated with the lowest average earnings were child development and wellbeing (£14,700), service enterprises (£14,700), direct learning support (£15,000) and animal care and veterinary science (£15,000).
Most of the 10 A-levels associated with the lowest average salaries later in life were languages or arts subjects.
Urdu had the lowest, at £13,900, closely followed by Arabic (£14,600), Greek (£14,700) and Turkish (£15,000).
Those with a double award A-level in art and design, or A-levels in dance or performing arts reached an average salary of £16,300.