A headteacher for only three years, NASEN award-winner Matt Rooney isn't wasting any time in making an impact, finds JL Dutaut
As NAHT research revealed in these pages confirms, leading a school through this pandemic is, to put it mildly, a tough gig. To lead one where many students are clinically vulnerable and care needs make social distancing near-impossible can only be tougher. To do that with a school that just three years ago was put under an interim executive board (IEB) begins to sound implausible. And to come through it having earned a nomination from your team for a national award – and win it – sounds like the stuff of fairy-tales.
Enter Matt Rooney, head of St Giles School in Retford, Nottinghamshire – a county where the incidence of coronavirus has been consistently high. Mass testing is being rolled out in the area, and it was one of the county's MPs, Lee Anderson, whose contact with Boris Johnson forced the prime minister back into self-isolation last week.
St Giles is a small stand-alone school – the very kind that is widely agreed to have struggled most throughout this crisis. But in spite of all the challenges this all-through specialist school has faced, Rooney has just been awarded "SEND leader of the year" by the charity NASEN – the National Association for Special Educational Needs.
"How does it feel?" I ask. His smile belies a raft of emotions, but he answers coolly. "You can always trust your family and friends to keep you grounded. As my brother said to me, 'They were probably short on nominations because they were all too busy doing their jobs'."
It has just been relentless
It is of course not true, and Rooney is the first to compliment the sector for its response to the pandemic. "I can't imagine a school where a leader has not worked pretty much 24/7 since February, because it has just been relentless," he says. But it goes to show that the Oak National Academy curriculum lead for SEND – yes, he's been doing that too! –  isn't the kind of person to let an accolade go to his head. In fact, he tells me news of the award came through during an SLT meeting and describes redirecting attention straight back to the next item on the agenda – the Christmas play.
But humility aside, in its award literature NASEN says of his leadership through the pandemic that it "has enabled families a sense of normality". Given the past months' incessant refrain of "new normal", this intrigues me most. A sense of normality? How?
He opens with a criticism echoed by so many school leaders. "The lack of clarity from the centre meant that everybody was running around trying to do their own thing in absolute darkness." But he and his team anticipated lockdown and began to plan for it early. "We pulled all of our staff together and we said, 'Have a day to just plan what you think our school operation needs to look like to keep things going.' "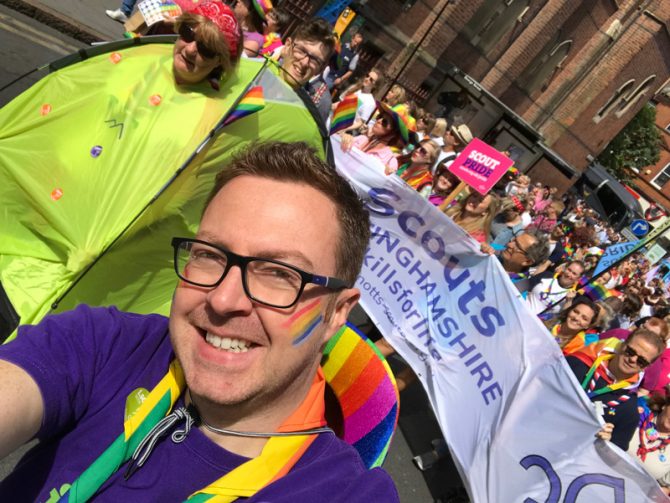 So far, so normal. But it's what he did next that perhaps marks out his leadership through the crisis. "I took the leaders off and said, 'At some point, we will go into lockdown. But we'll come out of lockdown. So what we're going to do is we're going to spend the day planning how to get out, because going in is going to be a walk in the park'."
In this way, by looking through and beyond the immediate crisis, he and his team were able – as much as possible – to neutralise the element of surprise and to focus on "the middle bit", "what the journey will look like for our students". He laughs at his own optimism about the ease with which lockdown would come to pass, but the strategy of keeping an eye on the exit has clearly paid off. After all, staff, parents, students and partners including the local authority were contacted about his nomination, and all supported it.
That strategy it turns out, though perhaps alien to many, came naturally to Rooney. In many ways, his life has been marked by unexpected events and protecting his charges from such shocks, it seems, is his strategy for helping them navigate their aftermath.
I was seeing the importance of life and the value of relationships and care first-hand
His mother, who spent her career in catering, passed away unexpectedly at the age of 54. He called her in hospital to announce he'd been made head of the Nottinghamshire Scouts (for whom he still volunteers) and expecting to see her the next day. Sharing that happy event with her was the last time he would speak to her. His dad passed away at the age of 60 from a late-diagnosed cancer, and Rooney cared for him in a hospice for a month. "These weren't childhood experiences," he hastens to tell me, but it's not clear they were any easier for it.
Already engaged with special needs education, the hospice setting opened his eyes to a phenomenon that is familiar to many of his staff. "I'd never worked closely with a child, like lots of my colleagues have done here, who had passed away. I was seeing the importance of life and the value of relationships and care first-hand."
He talks of carrying his frail father home because he wanted to watch the rugby. "That was a pivotal thing for me. We have a commitment here that from the moment that child gets into school, we will never waste a second. We are life givers here. Yes, school will have to fundamentally do some education stuff. But it will also have to create some bloody amazing memories and opportunities."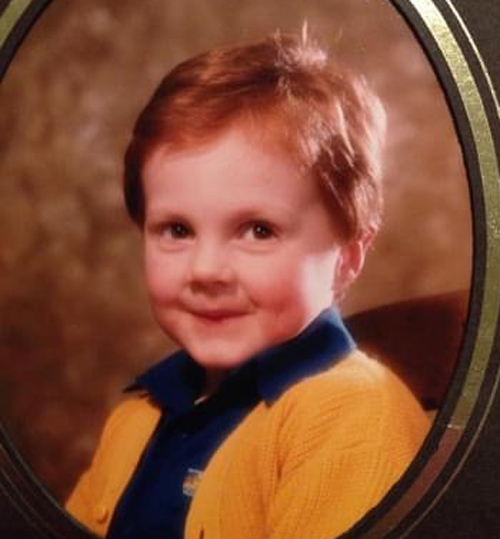 Even his career in special needs education, to all intents and purposes, was unexpected. His family loved to go to the theatre but, by his own admission, he could neither sing nor dance nor do accents. It didn't stop his mother enrolling him in an extra-curricular drama club. "There was this really odd-looking group sat in the corner," he recounts. "They were the techies. So I kind of hedged my bets and decided through embarrassment and uselessness that that could be really interesting!"
It started a lifelong passion, perhaps aided by the fact that being the teachers' go-to sound-and-lighting man at school meant he could jump the dinner queue. He calls himself a techie geek to this day. In fact, the Christmas play they were discussing at that fateful meeting has metamorphosed into a "Christmas cinema spectacular" – another seamless adaptation to the coronavirus disruption!
And it was through this engagement with theatre that his involvement began. He joined an integrated theatre company  ̶  one in which members with and without disabilities play an equal part. "It was led by David Stewart, who is one of the most inspiring people I've ever met. He was the headteacher of a special school, and I just had my eyes opened to working with people with special needs. It was just incredible. I loved it."
It was a school that had crumbled. It had imploded on itself.
Unsure about what to do with his life, Rooney approached Stewart who told him about the lack of male role models in the sector at the time, and the rest is history. Since then, Rooney has held the role of multi-agency learning disability specialist with NHS Nottinghamshire, then spent a decade with Nottinghamshire council in various SEND roles. He only stepped into a school role per se just under three years ago when he joined the St Giles IEB.
From a secondment for a couples of days a week, the headteacher's resignation brought matters to a head and Rooney stepped into the breach. He hasn't looked back, and St Giles has only looked forward since. In January this year, Ofsted judged the school to be 'good'.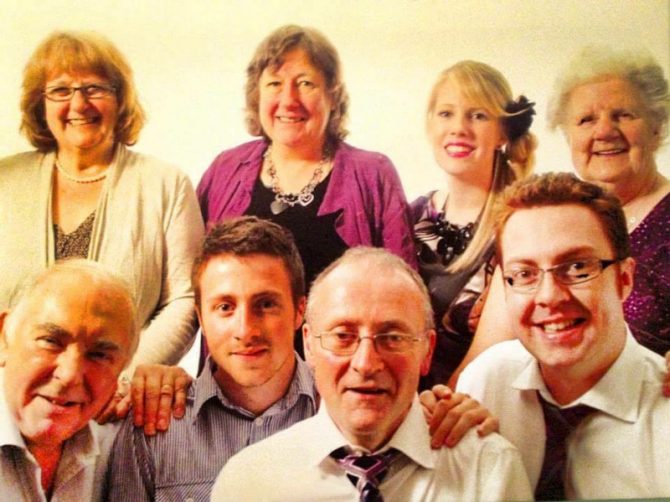 But it's when he describes the state of it three years ago that the sheer magnitude of what Rooney has pulled off here makes the NASEN award – for all its cachet – seems somewhat inadequate. "It was a school that had crumbled. The governance was weak, the leadership wasn't there and the parents had lost confidence. The teachers had worked with their recognised trade union to bring the school to a closure for six days of strike action. It was on the front page of the local newspaper. It had imploded on itself."
All that while maintaining a sense of normality through a pandemic.
Not a second wasted indeed.