A new "partnership" between an organisation representing more than 500 private schools and a debt collection agency could result in hard-up parents being "hounded" for unpaid fees during the Covid-19 pandemic.
The Independent Schools Association (ISA) announced this week that Frontline Collections has become a "gold preferred supplier" to its members. It will seek to "assist independent schools across the UK in recouping unpaid school fees".
To call in debt collectors for struggling families during this difficult time is just not acceptable and very insensitive
It comes as official records show parents have continued to face bankruptcy over unpaid fees, with at least four successful court petitions from private schools since March.
Unemployment has soared in the past few months, with the Office for National Statistics reporting the number of redundancies in the UK almost doubling in the three months to August. This has put pressure on private schools, a number of which have had to close.
In a statement announcing the partnership with Frontline, ISA Schools said the sustainability of private schools was a "major challenge that many are currently facing".
But Lord Storey, the Liberal Democrats' education spokesperson in the House of Lords, said the use of debt collectors to recoup money from struggling families during Covid was "just not acceptable and very insensitive".
"Imagine the national outcry there would be if state schools employed debt collectors to collect dinner money or after school club [fees]. Parents need support, not being hounded by a debt agency."
Rudolf Eliott Lockhart, the ISA's chief executive, said private schools "have tried hard to be sensitive" to the pressures parents faced. A "significant number" had reduced fees and scrapped increases, while some had used dedicated hardship funds to help families.
However, he said that "like many businesses", there were occasions when private schools used debt collection agencies as a "last resort".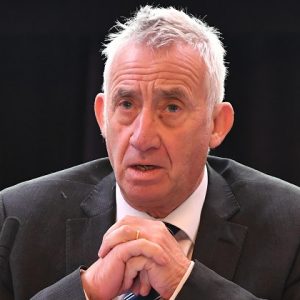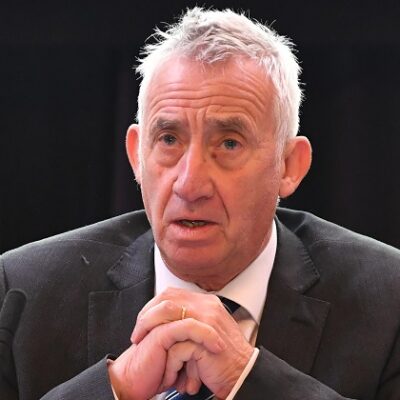 "This is not a new feature this year. If anything, Covid's impact on some parents' finances mean that this year independent schools are probably even keener than usual to hold off on engaging such agencies for as long as possible."
Chris Spencer, Frontline's operations manager, told Schools Week he had seen a "small recent spike" in the number of parents not paying their fees, but it was too early to say whether this was as a result of the pandemic.
"We are extremely mindful of the delicate nature and discretion need when approaching the subject of unpaid school fees. We normally will only accept instructions where the child has left the school already."
Spencer said the company usually tried to engage with parents through letters, telephone calls "and other direct communications". Its objective was to "negotiate and manage repayment of the school fees, be it in parts or full payment".
"Where the parent refuses to co-operate or respond to our efforts then we may send an agent to their property to try and engage them. Legal action to enforce payment of the debt can be taken where it is appropriate to do so."
Robert Verkaik, the co-founder of the Private School Policy Reform think tank, said the news of the partnership between ISA and Frontline "will only add to the misery of thousands of families desperately trying to make ends meet".
A search of official records by Schools Week show at least four people have been declared bankrupt following petitions by private schools made during the pandemic.
A Schools Week investigation in 2015 first revealed the practice, with at least 68 parents declared bankrupt after being chased for unpaid fees by the private education company Cognita.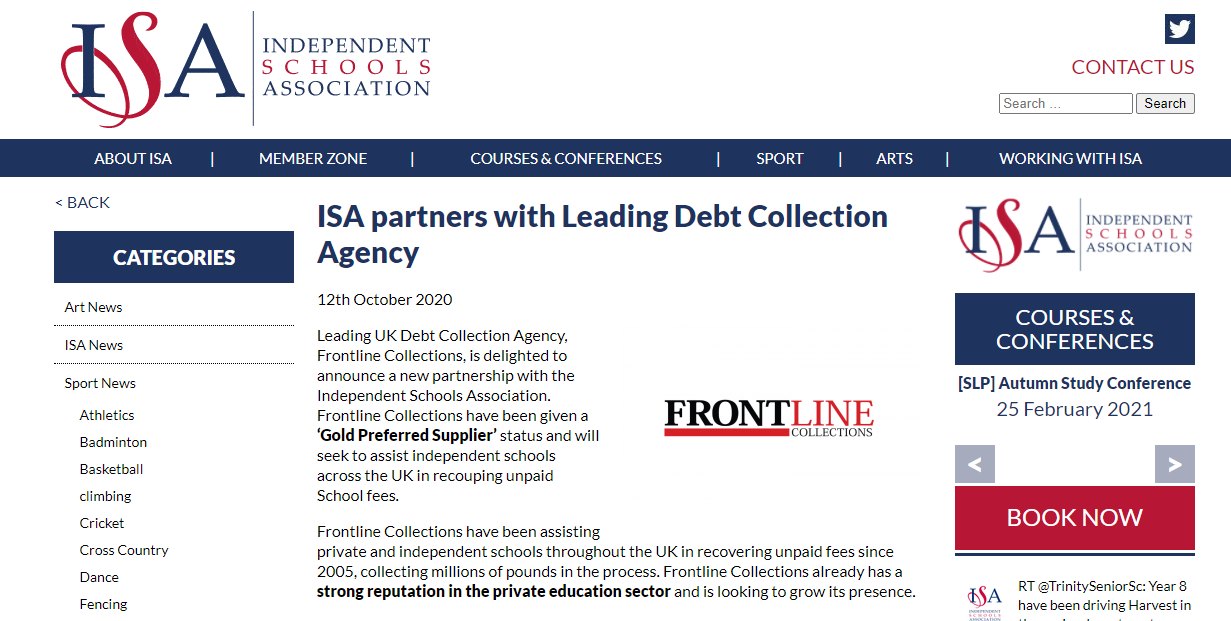 However, further analysis this week of data published by The London Gazette found that since the start of 2015, at least 130 people have been made bankrupt following petitions from 25 different private school providers.
The true figure is likely to be higher as our analysis was not an extensive search of all providers, and individual orders are taken down from the website after a certain length of time.
Two parents were given bankruptcy orders following petitions launched in March and June by the United Church Schools Trust, part of United Learning.
The private school provider oversaw the largest number of bankruptcy petitions since 2015 in our analysis (49) followed by Cognita (36).
A spokesperson for the United Church Schools Trust said none of its petitions related to fees unpaid during the pandemic, and that the trust had created a £4 million hardship fund to help struggling parents, on top if its normal fees assistance programme.
"We have a responsibility to recover what is owed to the charity by the very few who refuse to pay. Very occasionally, legal proceedings are the only way to do this, including in cases where individuals who have or appear to have substantial assets are claiming to be unable to pay."
In April, Beachborough School Trust, which runs Beachborough prep school in Northamptonshire, petitioned for the bankruptcy of one parent, who was made bankrupt five months later. The school told Schools Week the petition was in relation to unpaid fees from 2019.
Also in April, the Hill House School Limited, which runs Hill House School in Doncaster, submitted a petition, which was approved in September.
The organisation representing independent school bursars this week urged parents struggling to pay fees to get in touch with schools, which it said were "generally taking a sympathetic view".
David Woodgate, the chief executive of the ISBA, said private schools had "always collected bad debt", and that they sought to work with parents in the first instance, often offering payment holidays and sometimes cancelling debt.
"But where there's a situation where parents won't pay, sometimes you have to have recourse to legal means, whether through solicitors or, in extremis, some form of debt collection. But it's a very small number and it's certainly not been stimulated by Covid."