The Department for Education has this morning released the provisional results of the primary school key stage 2 tests.
Here's the key points from the data.
1. The percentage of pupils achieving level 4 or above in their KS2 tests has increased in most subjects – however Reading has remained the same as last year. Writing is now on a par with Mathematics.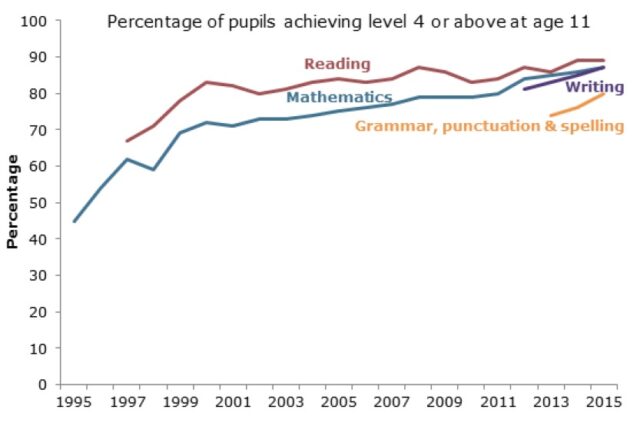 2. A breakdown of local authority data shows big differences in performance across the country. The following two tables show the authorities with the highest (left) and lowest (right) percentage of pupils achieving level 4 or above in reading, writing and maths this year.

3. Some local authorities had big fluctuations on their 2014 results. Rutland has seen an 11 percentage point increase – just missing out making it into the table of top performing authorities. Traditionally good performers like Westminster and Cheshire East, for example, have seen their scores fall this year.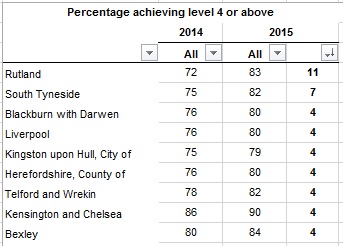 4. There are minimal differences in outcomes at academies compared to local authority maintained schools – although, overall, LA maintained schools performed slightly better – by 1 per cent across almost all areas. Converter academies – those rated good or outstanding by Ofsted at the time of conversion to academy status – have more pupils achieving Level 4/5 and above than LA schools.

5. Sponsored academies, open for four or more years, have the highest results – but there are only 35 schools in that category. Academies open for one academic year show speedy growth in achievement (5 percentage points in one year) but that slows down the longer it is open (to just 2 percentage point increases for those open three or more years).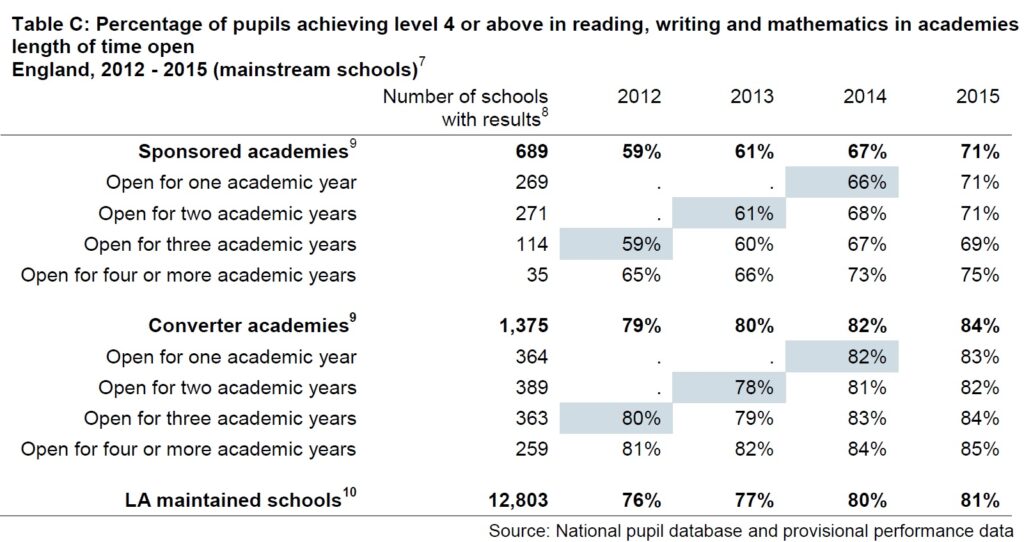 6. Girls still outperform boys at all levels – but the gap is narrowing for higher attainers (level 4b or above, and level 5 and above)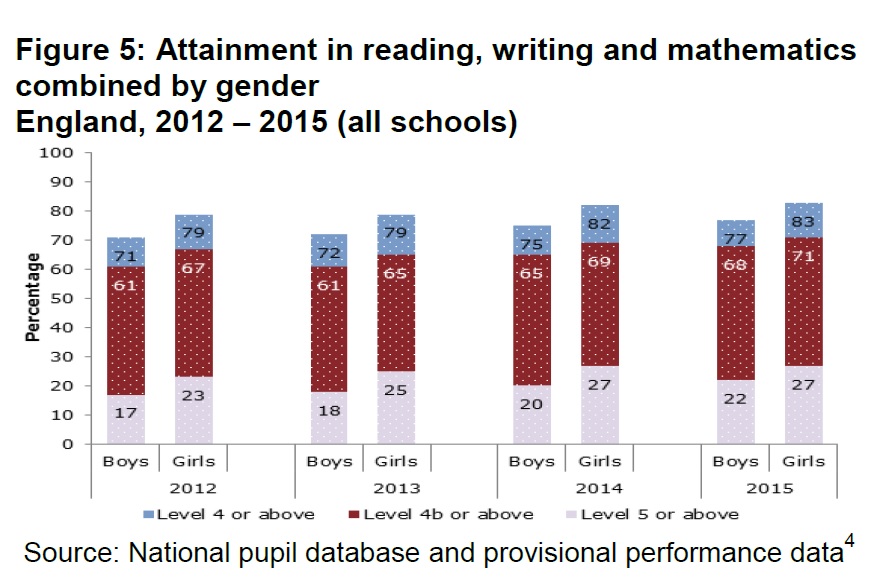 7. Schools minister Nick Gibb believes this all means the DfE is "vindicated" for expanding the academies programme.
"A good grounding in reading, writing and maths sets a young child up for life– so I am delighted that 90,000 more children are starting secondary school with a firm grasp of the basics compared to just five years ago.
"These results vindicate our decision to expand the valuable academies programme into primary schools with thousands of children on course to receive a better education.
"Our reform programme is driven by social justice and we will continue to raise the bar so young people are prepared to succeed in modern Britain."