A letter published in a national newspaper calling for the government to continue funding free school meals for infants was co-ordinated by an organisation that has received half a million pounds to oversee the programme.
The Sunday Times published the letter – signed by heads from nearly 500 schools – praising the introduction of the Universal Infant Free School Meals (UIFSM) programme as "visionary".
It added: "It is now time to commit to embedding this programme more fully into schools and to ensure all our children receive a hot, healthy school meal every day."
The letter follows concerns that the government will scrap UIFSM to save £600 million in the upcoming spending review.
However Schools Week has learnt the School Food Plan asked heads to sign.
The organisation was set up to implement recommended actions from an independent review into school meal standards, headed by Leon restaurant founders Henry Dimbleby and John Vincent (pictured below).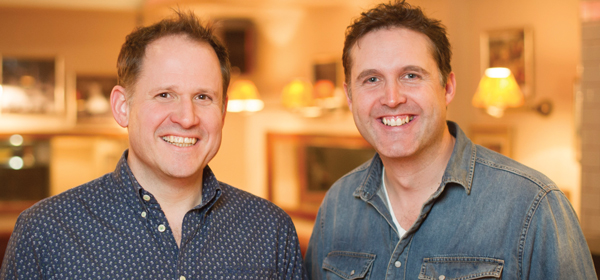 The plan's involvement, criticised by school meals blogger Andrew Jolley, was not mentioned in the letter or subsequent news article.
Myles Bremner, School Food Plan director, told Schools Week: "We were asked to co-ordinate and to send out [the letter] to some headteachers. It was not our letter.
"We are contracted to support positive press and communication around UIFSMs."
The letter was written by headteacher Richard Dunne who sits on the School Food Plan's expert panel. He said Mr Vincent had asked whether he would write a letter in support of UIFSM after the recent media coverage.
Mr Dunne, head at Ashley Church of England Primary School in Surrey, said: "It would be such a backward step if UIFSM were cut. Schools, heads and the catering teams, as well as parents, would be pretty unimpressed when they have worked so hard to set it up."
There have been well-documented problems with the initiative, including schools without kitchens having to order in hot meals and schools losing out on pupil premium cash because fewer parents did not tell schools of their free school eligibility now they were automatically provided.
The Department for Education has not commented on whether UISFM will be scrapped. A spokesperson said: "We have provided significant financial support to schools to help them deliver UIFSM.
"We have come a long way and the new school food standards mean pupils of all ages are eating good food that sows the seeds for healthy eating for life."
Correction: The first paragraph of this article was amended from "receives millions of pounds" to "has received half a million pounds" on Thursday 24 September.