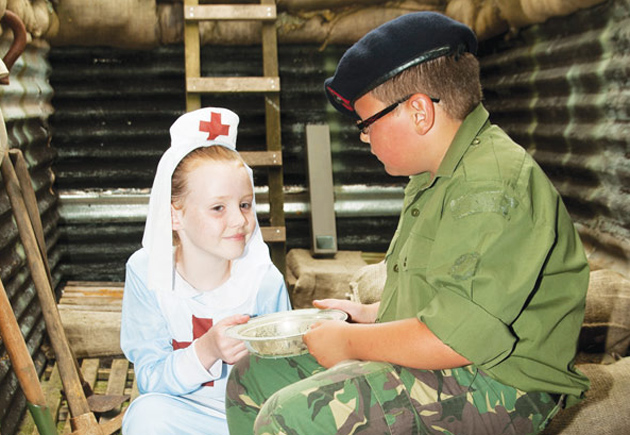 A Plymouth primary academy brought history to life as they swapped the classroom for a First World War re-enactment.
Almost 40 children from St George's Church of England Primary Academy, in Stonehouse, transformed themselves into land girls, soldiers and nurses to commemorate the centenary of the Great War.
The children visited Saltash Museum and Elliott's Grocery Store, both iconic time capsules from the war, giving the pupils a glimpse of life during these times.
They also took in the sights of local landmarks before ending the day at Truly Scrumptious sweet shop for some old fashioned sugary treats.
Jill Braid, the teacher who organised the learning experience, said: "The children had a wonderful day building up a picture of what life in the trenches must have been like for soldiers and were given a glimpse into family life during war-time Britain."
Main pic: Isabella and Brady aged nine, from St George's Church of England Primary Academy in the WW1 trench, Saltash Museum