The government will use the UK's position in the international PISA tests taken by 15-year-olds to judge the success of its extensive exam reforms, the Department for Education (DfE) has confirmed.
The department's support for PISA was unveiled in supplementary evidence sent to the education select committee after education secretary Nicky Morgan was pushed to give details of how the changes would be measured.
Questioned in a committee meeting last month, Ms Morgan (pictured) was unable to pinpoint how government changes to GCSEs and A-levels would be measured but said: "I am happy to write to you with some thoughts about how we can measure things."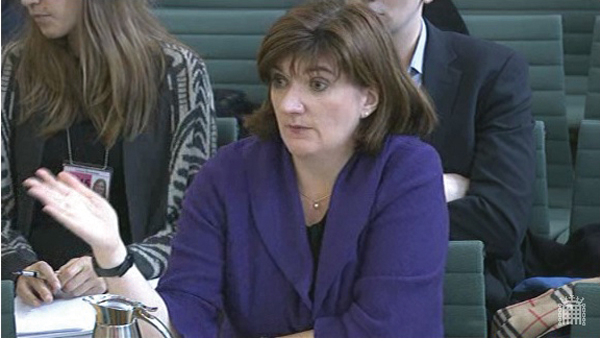 The DfE last week responded with clearer details of its plans in correspondence to the committee, later published on the committee's website.
On measures for effectiveness the department wrote: "We will be listening carefully to the views of employers and universities to assess how successful the reforms have been in preparing students to succeed in life in modern Britain.
"We will also measure the increased performance of the school system as a whole by reference to international tables of student attainment, such as PISA."
In the last OECD PISA league tables, published in 2013 and based on tests taken by 15-year-olds in 2012, the UK was ranked 26th in the world, with Shanghai topping the list of 65 countries and regions. The OECD carries out the survey every three years, with one scheduled for this year.
However, the impact of the exam reforms will not be able to be measured until the 2018 survey.
Ms Morgan agreed to write to the committee after the chairman, Conservative MP Graham Stuart, asked how the government was planning to make sure its reforms had "delivered".
Ms Morgan said that a range of factors such as the feedback from universities and employers would be considered, but that she was "not going to set out" how the government would measure and review success.
Asked about PISA, Ms Morgan agreed that it was one way to measure performance, but did not say that it would be used as a target. Instead, she offered to write to the committee.
The far-reaching reforms, introduced by her predecessor Michael Gove, include the decoupling of AS-levels from A-levels this September and, at GCSE, schools will no longer be measured based on the number of pupils achieving five A*-Cs, including English and maths, but rather on the Progress 8 measure.