The Department for Education has launched a new unit to help transfer the first private finance initiative (PFI) schools back into public hands.
It comes as an investigation by Schools Week can reveal one school faces a £1 million exit fee to change its maintenance firm after the deal ends.
Flawed contracts and schools' limited bargaining power could also see some sites handed over in a run-down state and spark legal battles as growing numbers of PFI contracts expire.
Seven schools to get DfE help
Successive governments have used PFI to fund new schools since the late 1990s. Private firms build and maintain sites in exchange for mortgage-style payments, typically for 25 years, before handing them over to taxpayers.
The DfE recently launched a contract expiry unit, helping schools whose PFI deals expire soonest in a signal of just how difficult such handovers could prove. The DfE has sponsored more PFI projects than any other department.
Its four-strong team is supporting seven schools whose PFI deals expire in the next five years.
A freedom of information request by Schools Week reveals they will help school leaders assess what condition buildings are, and should be, in before handover.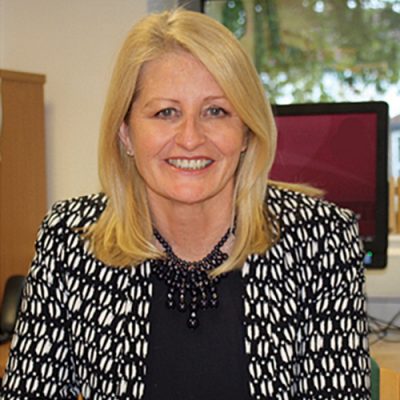 One of those getting help is Barnhill Community High School, in west London, which opened in 1999 under the first school PFI deal.
Tracey Hemming, chief executive of the Middlesex Learning Partnership trust, which runs Barnhill, said it began pre-expiry talks with PFI operator Bellrock in 2019.
But she said progress was slow even agreeing what condition the site should be in at handover, and she fears running out of time before expiry in 2024. She blamed "terribly vague" contracts, and said it suited PFI firms to stall talks.
Formal disputes and bullet payments
A quarter of public bodies surveyed in a National Audit Office report last year said contracts had no information on asset condition at handover. More than one-third expected formal disputes.
Hemming said Barnhill's contract includes a £1 million "bullet payment" if it wants to replace Bellrock as facilities manager – even after the deal and their ownership end.
Disagreements are also likely over schools' current condition. "How do you prove a boiler has ten years' life or two?" said Hemming.
Dominic Richardson, a complex projects specialist at law firm Gowling WLG, said schools risked "wholesale closures during term" if repairs were only agreed last-minute.
A recent Public Accounts Committee report warned of "misaligned incentives". While schools will want sites repaired and upgraded before contracts expire, PFI firms may prefer minimising spending.
"Of most concern are the bills a school could face if large-ticket items haven't been maintained sufficiently, or are at end-of-life," added Hemming.
Schools 'struggle to make their voices heard'
Further thorny issues include who leads talks. Julia Harnden, funding specialist at the Association of School and College Leaders, said school chiefs typically "struggled to make their voices heard" on PFI issues. Most contracts are deals between firms and councils, not schools.
Matt Miller, chair of governors at Highlands School in north London, which is also receiving DfE support, said maintained PFI schools such as his felt like the "offspring of an arranged marriage".
These issues are particularly acute for more than 300 PFI academies. The NAO noted that councils "may not be incentivised…to manage the expiry process effectively, knowing they will not retain ownership".
Barnhill is also Hillingdon Council's only PFI school, and the NAO worries many councils with a single PFI deal lack capacity or expertise for expiry talks.
The government too has been accused by the PAC of lacking "urgency" and an overall plan for expiry, with no guidance yet published. MPs warned it would become a "payday for consultants" without more help.
But Hemming praised the support from advisory firm Inscyte, the DfE and the Infrastructure Projects Authority, which appears to have U-turned on plans to limit its support to NHS trusts. "Had I been on my own, I'd have felt completely lost."
Later PFI handovers appear unlikely to receive as much support, however. An NAO report last year said the DfE only planned a "hands-on" approach to early projects, shaping guidance that other schools will receive.
PFI firms could strike follow-on deals
Schools also face decisions on post-PFI arrangements. Hemming said it would be "complex" negotiating new facilities management from scratch.
Experts noted some councils would provide the services, but some PFI firms may strike new deals.For many schools, handover cannot come soon enough. Hemming said Barnhill's deal was "one of the most expensive in the country".
She hopes to end its "enforced dependence" on operator Bellrock for maintenance, cleaning and catering, despite the hefty exit fee. "Every interaction is around how much profit is there." She said boarding a door cost over £1,000 each' if it fits.
Bellrock did not respond to request for comment.
For Miller, leaving is also about Highlands not being "shackled" at times by rigid rules.
He said the deal had got the school built and broadly "worked well". But it sometimes must pay extra for out-of-hours activities, like summer camps or meetings.
Highlands' PFI firm, the Guernsey-registered John Laing Infrastructure Fund, and facilities manager Pinnacle were not available to comment.