Tony McArdle is the man who holds the purse strings to stop councils going bankrupt – but only if they comply with strict cost-cutting of services for pupils with special needs.
McArdle is both saviour and bogeyman for councils with staggering deficits in their budgets to provide education for pupils with special educational needs and disabilities (SEND). He holds the purse strings to £800 million of Department for Education bailouts they desperately need to avoid going bankrupt.
But, in return, councils must agree stringent cost-cutting measures likely to spark outrage among parents and schools.
McArdle leads the DfE's "safety valve" negotiations, which are now helping 45 councils to get their SEND deficits back on track, including five planned for next year.
He was an independent advisor to the SEND Review and sits on the steering group off which the DfE is bouncing proposals to finalise its "implementation plan" to usher in the reforms, expected to be published before the end of February.
He describes the reforms, alongside the safety valve and Delivering Better Value scheme (which supports another 55 councils to manage less acute but still problematic deficits) as a "chance to turn the SEND agenda on its head".
Relationship breakdowns
More than two-thirds of councils require some form of government help to manage their SEND deficits, estimated to be around £2.3 billion. McArdle believes this is symptomatic of a system that "manifestly doesn't work anymore".
He blames most of this on the implementation of the 2014 SEND Act which "set everybody against everybody" – schools, councils, NHS partners and parents.
"The department recognises it can't go on in a completely confrontational position with so many stakeholders," McArdle says. It is why he got the job of leading the reforms.
As a former council chief – at Lincolnshire County Council for 12 years then Wellingborough for eight – he is trusted by the sector in a way the DfE's own officials are sometimes not. "I believe in local government, and it frustrates the hell out of me when councils get it so badly wrong that it damages them," he says.
McArdle believes "relationship breakdowns" are a key factor. "Relationships have failed because people like me – chief execs, council leaders – were absent when things were going wrong. In many places, the chief got caught by surprise by a 'sudden problem running in their books'.
"They didn't see [SEND] as a priority until it became [one], and by then it was lost. They lost the relationships, the trust of the local NHS and teachers, and they couldn't put it back together again."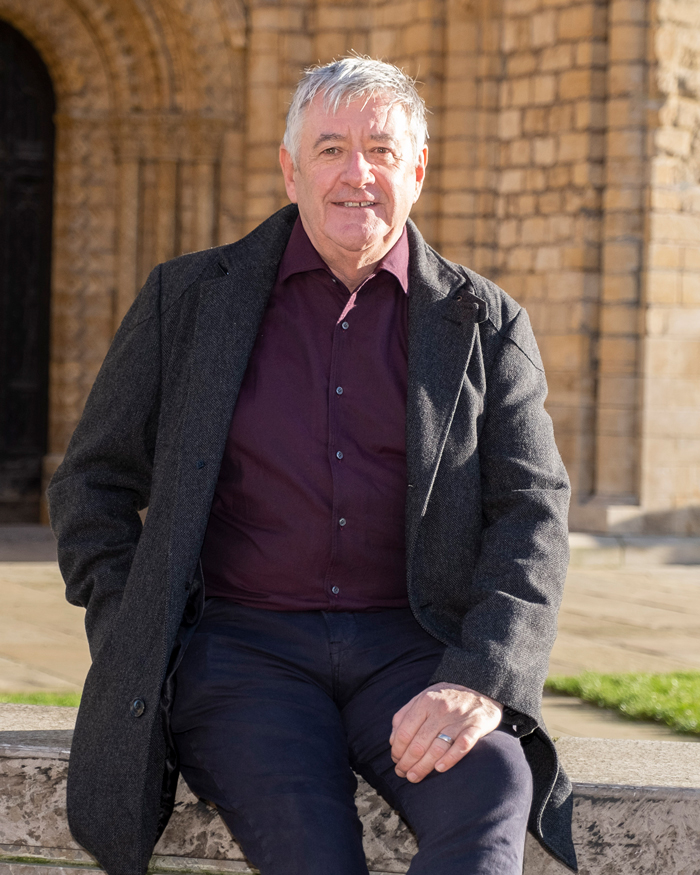 11 councils could have gone bankrupt
While there have been some "tense and difficult moments", McArdle says the safety valve negotiations have been the "most rewarding" part of his career. And the 64-year-old from Belfast has done some remarkable things in his time.
An army reservist for 22 years, McArdle spent a year as national director for NHS Test and Trace during Covid, attending weekly meetings with Matt Hancock. He was the lead commissioner sent into Northamptonshire council in 2018 when it became the first to go bankrupt for two decades.
"I like to see local authorities succeed because they shape their areas. So many places are being prevented from doing that, because they're hobbled by SEND problems."
While safety valve funding is a "compelling offer" for councils, he says "inflationary risks are worrying everybody… we've always understood there will be wrinkles".
McArdle's team is talking to two councils, both struggling with staffing shortages, about "changing the timing of payments made to them to meet their milestones".
For the first 14 deals struck in 2021, authorities agreed to reach a positive in-year balance "by the end of 2026-27 and in each subsequent year". In the meantime, the DfE will pay down their accumulated debts.
The government has also given councils another reprieve: a "statutory override" of standard accounting rules letting dedicated schools grant (DSG) deficits effectively sit off councils' balance sheets has been extended for another three years.
Had it been lifted this April as planned, McArdle believes around "10 or 11" councils would have had to issue section 114 notices – effectively declaring bankruptcy. "There is no doubt the need to cover that deficit would have been an existential risk to them," he says.
Reforms should be 'boot up backside' of leaders
McArdle is "enthusiastic" that the SEND review will help, as "the right questions have been answered, with the right resource and legislation" in the offing. "We're going to give more to mainstream schools, earlier intervention, better working relationships with parents and across local systems," he adds.
As head of the DfE's now disbanded SEND system leadership board, he also wants the reforms to have "teeth" to enforce leadership responsibility. "If a partner locally is not playing", then either their council or DfE should be able to "make them".
"We need to get leaders in schools at all levels, certainly head teachers, and political and managerial leaders in local authorities and NHS leaders to take the responsibility [for SEND children] seriously because they're incentivised and they want to, but also because there is accountability where they don't," he says.
He says some heads have been "quite honest" with him about "wanting to do their utmost to deflect children with SEND coming into their schools".
He says the problem is not exclusive to any particular school type but admits that councils have less powers to address issues with academies. However reforms will "put sufficient clout in the hands of councils to not find themselves at the wrong end of unreasonable school demands".
The SEND Review states that councils will get the same "backstop powers" they already have with maintained schools to direct trusts to admit children. The DfE will also hold councils and MATs to account through a new "regions group", with powers to impose a "change in leadership to control high-needs budgets and manage local delivery".
"A frustrated partnership should rightly expect the DfE to hold any such partners to account," says McArdle. But "the real secret of success will be in the limited need to use any such sticks".
McArdle also wants heads "not to feel that they are going to be adversely affected if they take SEND children on, because of the way they are graded".
He hopes that Ofsted will "take into account the proper contribution to SEND that each school makes… because that will change attitudes".
He also says moving to a system where more SEND children attend mainstream schools requires more investment. It also "cannot be right" that teachers can qualify "without hardly touching the subject" during training.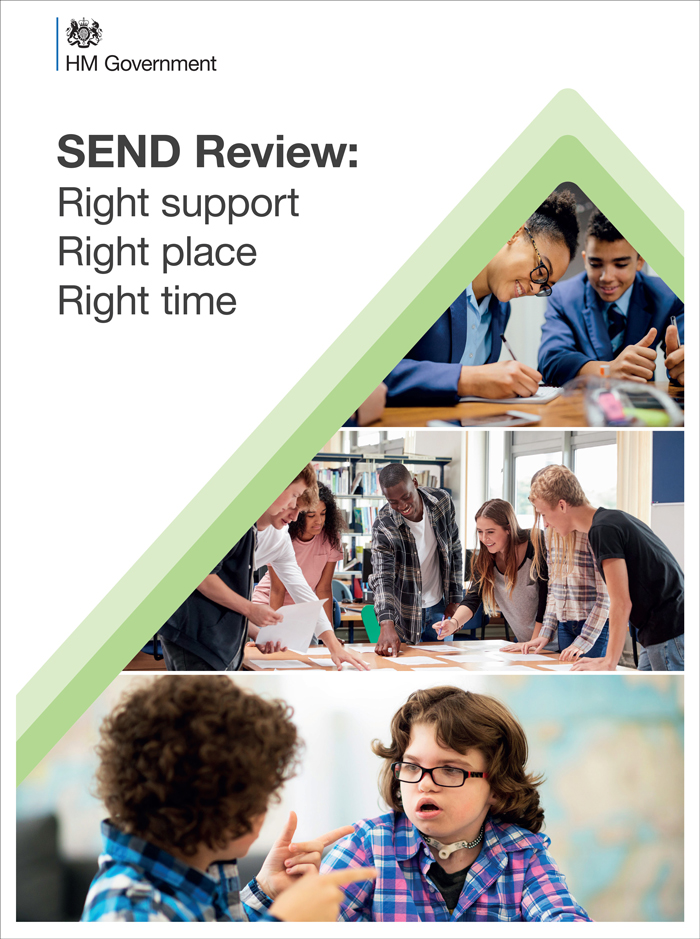 'If you don't fight, you get left behind'
Just under 1.5 million pupils in England – 17 per cent – now have special educational needs, which means they either have an education, health and care plan (EHCP) or have SEN support.
The numbers of children with EHCPs – legal documents setting out what support a child is required to receive – has increased by 50 per cent since 2016. McArdle believes this "cannot be justified" and "reflects a sense that parents are losing confidence in mainstream schools".
To bring deficits down, he is clear that councils need to hand out fewer ECHPs – overcoming the perception by parents and teachers that these plans are a "golden ticket". He also claims care plans sometimes result in children getting "too much" provision.
"I fear we've got children who don't actually need EHCPs having to go to schools they wouldn't necessarily need to be in, further away from their social life and home, because that is seen as the game you need to [play].
"It's about saying to parents: 'your child goes to your local school'. If it needs adaptations or special training, we'll do that. Only then, if it doesn't work, do they go to a special school."
He swipes away claims that his agenda is "driven by finance". A child attending a local school without an EHCP is "better for the environment, society, and the child's own wellbeing".
He also blames the growth of care plans on councils not doing "proper, timely assessments or annual reviews"
He thinks for many children, their EHCP support "should diminish each year, because what is being provided is helping the child overcome their difficulty". But instead plans "tend to get nodded through each year with the same bag of money".
He adds: "I've seen EHCPs with the same wording for the child aged 12 as when they were aged five. That's not in the child's best interests."
Staff cost-cutting among councils to ease funding pressures is to blame too.
He says there is now a "wide understanding" from parents that, "if you think your child has SEND, you need to fight to get them incorporated into the local system. If you don't fight, you get left behind".
But that leaves wealthy parents more likely to get heard as they can afford lawyers to fight decisions through a tribunal.
The number of parents launching tribunal appeals over a council's refusal to provide SEND support rose to a record-high 11,052 last year. Of those that went to a hearing, 96 per cent sided either in whole or in part with families.
"That's not where anybody wants to be," McArdle adds. But he says safety valve councils are choosing to invest in more staff to help parents "when they first come through the door, in a much more cooperative way".
This enables "a proper analysis of need at the start, which determines whether there might be a need for an EHCP or not – rather than simply, as has perhaps been the case in the past, trying to delay things as a means of rationing".
McArdle also wants to see the NHS putting in "proper resources" to inform EHCPs, which "far too often" do not get NHS input. "The NHS [thinks it] does adults – it doesn't do children. But they do have responsibilities for SEND children."