Parliament's new Education Centre, which will double the number of school children who can visit the estate each year, is officially being opened today by Professor Brian Cox OBE.
The ceremony is being attended by House of Commons Speaker John Bercow and the Lord Speaker, Baroness D'Souza, as well as school children.
Over the last year, the Parliamentary Education Service welcomed 45,000 visitors, from more than 1,500 schools.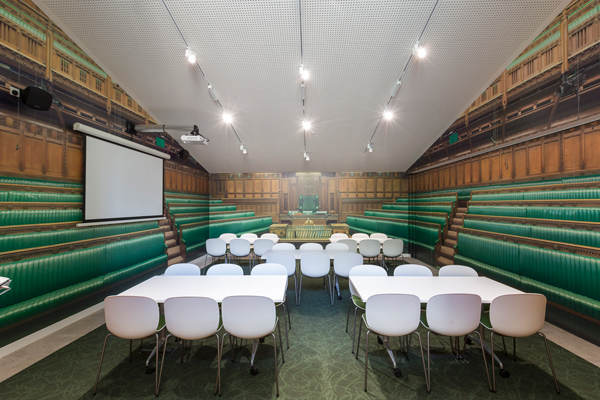 The new centre will expand this capacity and allow 100,000 school children to visit each year.
English physicist Professor Brian Cox said: "I'm thrilled to be opening Parliament's new Education Centre. Much like science, democracy is one of the necessary foundations of society. This new centre draws on the fascinating history of UK democracy, bringing it to life with innovative technology and explaining its relevance to young people today."
The centre combines "state-of-the-art" technology with an environmentally sustainable building for students to learn about Parliament, democracy and political history.
It is made up of five learning spaces featuring historical figures, such as Winston Churchill and Queen Victoria, brought to life using virtual reality technology.
Wall coverings recreate the interiors of each chamber and there are trigger points that pupils activate to experience tablet-based augmented realities.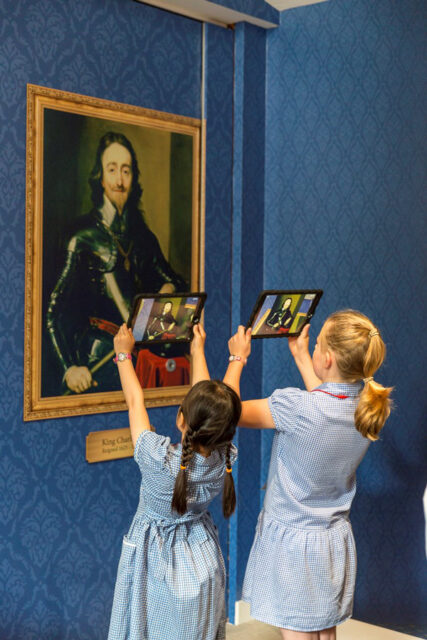 Bill Lewis, headteacher of St Philip Neri with St Bede Catholic Academy, Nottinghamshire, who attended the ceremony, said: "This beautiful building adds an extra element for young people visiting Parliament, and allows them to put all that history in perspective.
"The use of technology is creative, innovative and engaging. It wasn't only the students who loved it, but the adults too. This is a great facility for schools, and we were very proud to be the first group to visit."
The Education Centre was first recommended in 2004, and then again by the House of Commons Administration Committee in 2007. In November 2013 a motion was passed in support of the proposals.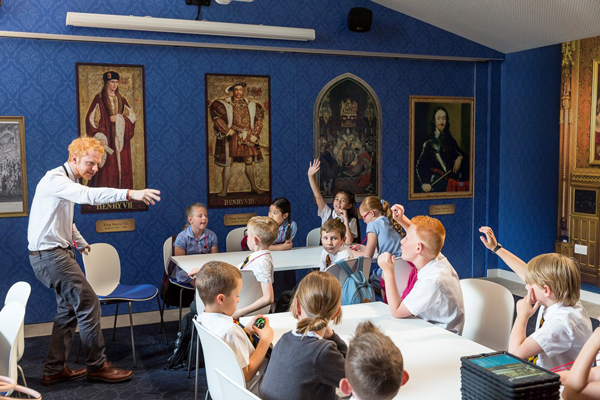 Mr Bercow said: "I have been supportive of this project since becoming Speaker, so I am delighted to see the Education Centre finally become a reality.
"Parliament has a responsibility to engage the public, and in particular young people, with its work. In an age of cynicism about and disengagement from politics, this responsibility becomes all the more important."
All images credited to Roger Harris