A struggling Bournemouth free school is still without a sponsor less than two months ahead of its move to a £35 million new site, despite re-brokerage to a prominent multi-academy trust having been proposed last year.
Parkfield School is due to move to its new home at a former national air traffic control training centre at Easter, but the revelation that a trust with close links to the school is no longer being considered as a potential sponsor has prompted uncertainty about its future.
The all-through school has been based in a former office block in Bournemouth since 2013 and plans to move to a permanent home have suffered a series of setbacks over the years, including a credible bomb threat, asbestos and bats.
Government documents show that a plan to re-broker Parkfield to the Ambitions Academy Trust was put to Rebecca Clark, the schools commissioner for the south west of England, last autumn.
However, Schools Week understands that AAT has recently ruled itself out as a potential sponsor of the school, and the government has confirmed it is still seeking a chain to take it on.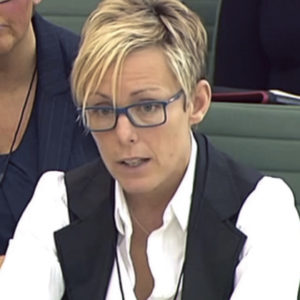 Alex Prout, AAT's director of primary education, remains in place as the executive headteacher of Parkfield, while minutes of meetings of its interim academy board list Brian Hooper, the trust's former chief executive and an adviser to its trustees, as a member.
The government claims there was never an official agreement in place for AAT to sponsor Parkfield, and says Clark and her team are still working to find a "suitable sponsor" and "ensure disruption to pupils is kept to a minimum".
AAT's own finance director has previously expressed concerns in official documents about the financial position of the school.
In her report on the trust last September, Verity McAuley described the school staff spending ratio as an "imminent financial risk" and claimed it needed to attract 550 pupils by September 2018 to be sustainable.
Parkfield currently has 466 pupils on roll, according to government documents, and a capacity of 784.
"Until pupil numbers reach approximately 550 pupils, the budget will continue to show an in-year loss," McAuley said in the report, seen by Schools Week.
"The staffing ratio at this point is incredibly high at 91 per cent of the funding for current pupils. I would consider that anything above 80 per cent is an imminent financial risk.
"Of this 91 per cent, 80 per cent is in leadership and teaching. I would expect your support staffing to be around 16 to 18 per cent, so 11 per cent shows that you may find your support structure is not sufficient to cope as the school moves sites and increases pupil numbers."
A decision to appoint an interim academy board, rather than an interim executive board, was last year branded 'unusual' and led to finger-pointing between school and government officials.
Graham Exon, the IAB chair and a national leader of governance, said the board membership was agreed by Rebecca Clark following advice from the Department for Education.
However, a DfE spokesperson said at the time that the decision was "made by Parkfield school and we hope it will drive up standards".