At least 68 parents are bankrupt after being chased for unpaid fees by a private education firm in charge of several leading independent schools, Schools Week can exclusively reveal.
Cognita – a private company that runs 66 independent schools across the world, including more than 30 in the UK – has taken scores of parents to court since 2012, with debt sometimes leaping to more than double the original amount owed.
One mother who had arranged to gradually repay £7,000 of fees that would normally be paid upfront, was pursued through the courts and saw her bill rise to nearly £19,000 after the school added interest and legal charges.
Other parents who have also become bankrupt claim they felt threatened and bullied by the debt collection tactics. Two even said they were unaware they had been made bankrupt.
Cognita was founded and headed by the former chief inspector of schools, Sir Chris Woodhead, who died earlier this year. When he founded Cognita in 2004, he said that he wanted to make private schooling "affordable".
When presented with our findings, Cognita said in a statement that it supported a significant number of families in financial difficulty with bursaries and payment plans.
Bankruptcy procedures were only pursued as a "last resort after all other efforts to secure repayment have proved unsuccessful," it said.
But many parents contest this claim.
One mother, whose son was placed in private school after a move due to her husband's military service, told Schools Week that she was chased by a debt collection agency on behalf of an independent school in the south west for £7,000, despite her husband paying off the debt at £300 a month. Her son, who suffers from severe dyslexia, had to leave the school and could not complete his A-levels.
The mother – who was working as a temp at the time – had never been in charge of payments, but after she separated from her husband, she was issued with a summons for a bill totalling £18,895. She was later given a bankruptcy order.
Sohail Munawar, a Labour councillor for social and economic inclusion at Slough Borough Council, was also made bankrupt.
As in the prior case, he was requested to pay upfront a remaining £6,000 fee during his daughter's final term at an independent school in Slough.
"I had two children at the school and had paid the fees for 10 years. I was experiencing financial difficulty at the time, but the money was pursued aggressively. When it ended up in court it was £11,000." Mr Munawar said he was disgusted by the extra costs and questioned the escalation.
Bankruptcy orders are published on The Gazette website, which is an official public record. Schools Week discovered 68 cases pursued by Cognita. However, individual orders are taken down from the website after a certain length of time – meaning the true figure could be higher.
The firm, which increased its revenues by more than £30 million last year up to £264.7 million, would not confirm how many parents had been pursued through the courts and declined to comment when given details of each of the parent's claims.
But the company did say that pursuing unpaid fees through court action was "widely used" in the independent education sector.
"For Cognita, this is a last resort, only undertaken after all other efforts to secure repayment have proved unsuccessful and after the concessions we've already made to the parent have been disregarded," the statement added.
"The pursuing of unpaid fees is important so that parents who meet the commitments they undertake when choosing our schools do not end up carrying the burden of those who don't."
Specialist litigation lawyer Monica Kapur, from Wright Hassall solicitors, told Schools Week she was surprised the company was chasing debt with bankruptcy proceedings because of the costs involved.
For example, it costs about £1,000 just to file a petition against a debtor. One parent made bankrupt claimed he only owed £2,400.
Parents also face legal fees of about £3,000 if they contest the bankruptcy.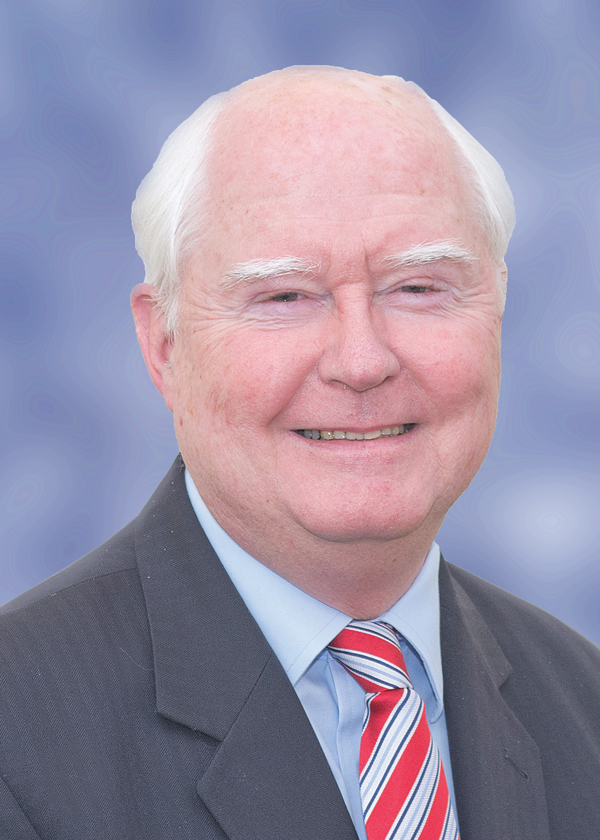 Ms Kapur added: "Some private schools appear to be becoming more business savvy with larger private schools having a credit control team."
Mike Lower, general secretary of the Independent Schools' Bursars' Association, said most schools were "quite strict" about unpaid fees and would often threaten to exclude a child if the money wasn't paid.
"The vast majority of schools chase an outstanding debt immediately after it is due – normally within a week," he said. "If parents have had a problem with settling the fee upfront, most schools would allow a staggered payment programme."
But he said there may be occasions when parents have been pursued into bankruptcy.
But Catherine Yule, an associate who represents schools in the commercial ligation team at Shakespeare Martineau LLP, added: "Ultimately, private schools are also businesses and they may decide to take a hard line when it comes to debt recovery. They would be within their rights to do so, provided that they were mindful of the duty of care owed to the pupil and act fairly and reasonably, i.e, by giving appropriate notice and considering any disputes before doing so."
CASE STUDY
'I have nothing. I live on every penny'
Sarah's son Darren was given a place at an independent boarding school in the south west after his father, who is in the Royal Air Force, was posted to London in 2009.
The family moved from Germany, but were unable to find a place in a local school for Darren, who has severe dyslexia.
Sarah said: "As the school [then not run by Cognita] required a term's fees up front, and us not having that kind of money at the time, they understood our position [and] as a privately owned school allowed Darren to start and his father, where possible, would pay extra each month to clear the amount."
Sarah said the fees proved difficult but the amount owed continued to decrease as they paid off the amount owed. But she was contacted by the school – newly taken over by Cognita – in the first week of Darren's summer holidays after completing his first year of sixth form.
"They told me unless I paid the outstanding amount of nearly £10,000 – which included the final term – that Darren could not return to school."
She said Darren's father, who had always dealt with the payments, agreed through a debt collection agency working for Cognita to pay £300 per month.
A few months later, Sarah, who had separated from her husband, said she received a letter asking her to clear the outstanding balance, which she said was just short of £7,000.
She spoke to Darren's father who confirmed he was still paying every month.
"I then had a court bailiff turn up one evening to issue me with a summons for what was now to be £18,895 with interests and charges.
"This frightened me and when I managed to reach Darren's father, who was actually in the Falklands on a tour, he felt that this was another threatening tactic on their part and, as he was paying, even if in the worst case it went to court they would see that he was paying and that the ridiculous amount that they had created would likely be thrown out."
It did go to court, and Sarah was declared bankrupt in December last year. At the time she was working as a temp. "I have had to endure the mortification of my new employer since being told . . . and every database has my name recorded as bankrupt."
She was ordered to repay £589 a month for three years and says she constantly receives letters informing her the amount could be increased any time.
"I have nothing, I live on every penny I earn to support myself and my son and daughter's family who are also on a very low income."
*Names have been changed in this article to protect the identity of the family.