Thirty-one academy trusts have failed to justify their levels of executive pay to the government, the Department for Education has said.
But officials today admitted they cannot take any enforcement action against chains which ignore their most recent warning, leaving the department having to just write letters until they justify pay or change their ways.
Eileen Milner, the chief executive of the Education and Skills Funding Agency, has issued a second warning to 31 trusts which have "failed to provide adequate justification" for paying multiple members of staff more than £100,000-a-year. The 31 were among 213 trusts to have received one of four warning letters over the past year-and-a-half.
It is extraordinary that the government is powerless to do anything
But the DfE has confirmed today that it is powerless to intervene in trusts that continue to ignore their warnings unless they can prove that an individual trust's financial situation has been adversely affected by inappropriate salaries.
One of the 31 trusts was the South Farnham Educational Trust, which operates a teaching school and runs three schools in Surrey.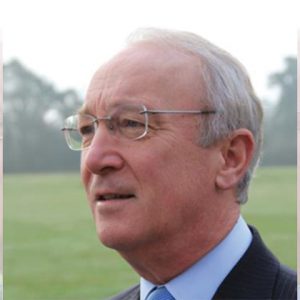 Sir Andrew Carter (pictured), the trust's chief executive, was the author of the government's review of initial teacher training and was one of those responsible for developing the new teaching apprenticeship.
Accounts for last year show that he earned between £170,000 and £175,000. He did not respond to repeated requests for comment.
Funding bosses have also identified another 63 chains which paid multiple six-figure salaries and demanded justification in the latest intervention over academy executive pay.
It is the fifth time Milner has written to trusts about the pay handed to top bosses. The government has been forced to clamp down on the issue in the face of rising criticism of large salaries in the sector.
The Laurus Trust, which runs six schools in the northwest, was also named, but documents seen by Schools Week show it had responded to the DfE on February 28, five days after receiving its first warning.
The response included detailed reasoning for the £152,000 minimum salary of Linda Magrath, its chief executive.
The DfE said follow-up letters can still be sent if responses are deemed inadequate.
"It is extraordinary that the government, despite recognising the problem, is powerless to do anything," said Dr Mary Bousted, the joint general secretary of the National Education Union.
"The excessive pay rises awarded to many academy executives have been an ongoing issue for many years, and shameful when contrasted against the extreme real-terms funding cuts hitting almost every school."
In total, 213 trusts received one of the four previous letters from Milner, either warning about individual or multiple salaries of over £100,000. Of those trusts warned already, 50 have already altered salaries paid by their organisations, the DfE said.
However, when asked to name the trusts under the freedom of information act, the DfE has refused to do so.
Thirty-one trusts have not responded to the government's first warning, and have as a result been asked to provide information on twelve different aspects of their pay policy.
For example, they must provide a rationale for setting salary levels and evidence that a "robust process has been followed" in line with the academies financial handbook.
If they do not respond to this second warning, they could continue to receive warnings but won't be subject to any enforcement action, Schools Week understands.
Lord Agnew, the academies minister, said he was "determined to continue publicly challenging the minority that are not complying".
"We are able to scrutinise academies much more closely than council-run schools, and this allows us to challenge trusts to use taxpayers' money as effectively as possible so that the standard of education continues to rise in schools right across the country."
This article was updated on Friday, May 17
The 31 trusts ignoring DfE pay requests:
Carshalton Boys Sports College
Chingford Academies Trust
City of London Academies Trust
Cockburn Multi Academy Trust
Community Inclusive Trust
Durrington Multi Academy Trust
Enfield Learning Trust
Holy Family Catholic Multi Academy Trust
Joseph Leckie Academy Trust
Kingsbury High School
Landau Forte Charitable Trust
Matrix Academy Trust
Mulberry Schools Trust
New River Trust
North East Learning Trust
Paradigm Trust
QED Academy Trust
Sidney Stringer Multi Academy Trust
South Farnham Educational Trust
South Pennine Academies
Southfields Multi Academy Trust
The Aylesbury Vale Academy
The BRIT School Limited
The Cardinal Hume Academies Trust
The Kingsdale Foundation
The Laurus Trust
The Sabden Multi Academy Trust
Trinity Multi Academy Trust
Washwood Heath Multi Academy Trust
Wembley Multi Academy Trust
Windsor Academy Trust