Calls for Ofsted to acknowledge the work of special schools have been overwhelmingly backed by the membership of the National Association of Head Teachers (NAHT).
At the organisation's annual conference in Liverpool, 98 per cent of members today voted in favour of a motion criticising the watchdog for failing to mention the work of special schools in its 2013/14 annual report.
The support for the motion means the NAHT will officially call on Ofsted to "ensure that the work of this sector is acknowledged and commented on in the next report".
The motion was proposed by NAHT SEND committee member Paul Williams, who said there had been an "outcry" from his membership, which he said had been working hard to implement the new SEND code of practice and deal with problems like the "postcode lottery" of top-up funding.
He added: "Above all there is a real anger that in the 41 pages of the latest Ofsted annual report, there is not a word mentioned about the work of special schools, and that we may not even exist.
"There is a pie chart, for those of you sad enough to read it, on page seven which is proof of this."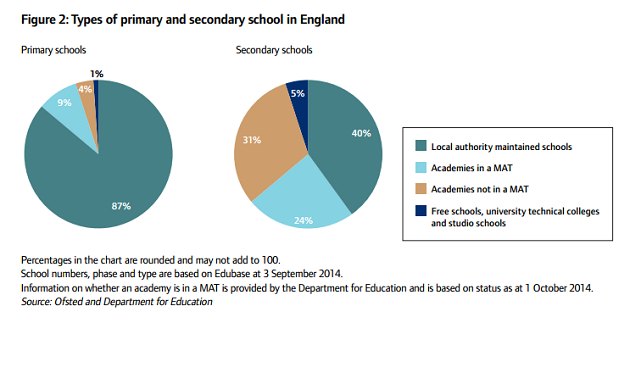 He said data in the report which showed that, as of August 2014, 90 per cent of special schools were judged to be good or outstanding only compounded frustration.
He said: "A recognition of such achievements and such admirable work in difficult circumstances in future reports it would be pleasant to know that we exist and perhaps a thankyou wouldn't go amiss.
"We have made contact with Ofsted about this, but surprise surprise, there is no response. Can we continue to express our concerns about this, and perhaps know why."
Ofsted has been approached for comment.
Follow Schools Week on twitter and the hashtag #NAHT2015 for live updates from the conference.