Ofsted has secured an "unprecedented conviction" against a private school found to be admitting pupils despite being banned from doing so – fining its trust and leader thousands of pounds.
Rabia Girls' and Boys' School in Luton has become the first registered independent school to be prosecuted by the government after years of failings.
However, Ofsted confirmed today that the school remains open following the landmark prosecution.
This unprecedented conviction sends out a strong message
In 2018, it was revealed the Department for Education was finally taking enforcement action against the Islamic school, which charges annual fees ranging from £1,950 to £2,300.
The school had been graded "inadequate" in four full Ofsted inspections – the highest number of any private school in the country.
Rabia has been in the 'inadequate' category since 2014, previously only holding a "satisfactory" rating.
Under enforcement action, the DfE has powers to forbid schools from taking on new pupils, close a building and even order the full closure of a school.
The school's punishment was confirmed last year, when it was listed as one of seven private schools banned from accepting new pupils in 2019 for "persistently" failing to meet independent school standards.
However, during a monitoring inspection in September 2019, an Ofsted inspection team found evidence the school was still admitting pupils.
The inspection also found the school's safeguarding policy was "out of date" and that several of the independent school standards were still not being met.
At the request of the Department for Education, Ofsted prepared a case for submission to the Crown Prosecution Service, which was heard at Luton Magistrates' Court on May 27.
Magistrates found the school was in breach of its operating conditions, with Rabia Educational Trust receiving an £8,000 fine and the trust's chair Zafar Iqbal Khan fined £4,000.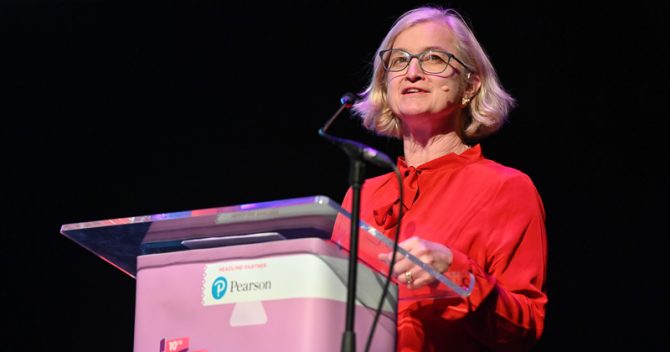 Ofsted's chief inspector Amanda Spielman said: "This unprecedented conviction sends out a strong message.
"If schools have a restriction imposed on them because of their repeated failure to meet basic standards, they must comply with it. If not, they are liable to prosecution and significant financial penalties."
The DfE previously closed the Rudolf Steiner School Kings Langley in Hertfordshire, despite it failing standards fewer times than Rabia school.
Rabia did not respond to request for comment.