Ofsted has refused to rule out creating a TripAdvisor-style reviews website for parents after more than three quarters of respondents to a survey backed the idea.
The watchdog is designing a replacement for Parent View, the service it uses to gather the views of parents about schools.
I'm a real fan of parental involvement, but it's got to be done properly and in a helpful way, not used to pit schools against one another
Under the current system, feedback is recorded via a survey and published as data, with no function to take written comments.
In its latest annual survey, the watchdog asked whether parents would trust online reviews about a school written by other parents.
Seventy-three per cent said they would somewhat trust them and 5 per cent said they would trust them totally. Just 12 per cent were against the idea.
A website provided by Ofsted was also the preferred platform, with 45 per cent backing the watchdog to provide the service.
Twenty-one per cent said a school's own website would be best, while 19 per cent backed hosting the reviews on a third-party website such as Mumsnet.
An Ofsted spokesperson said it was in the "early stages" of replacing Parent View, but "cannot state for certain what changes are being considered and how this will affect the final version".
Schools Week understands that Ofsted has looked into a reviews website, but planned changes to the inspection framework and more pressing IT projects means it is not a priority. Senior staff are also concerned about the watchdog's capacity to moderate reviews to remove vexatious or personal comments. However, the idea has not been ruled out.
It may not find favour with school staff already on the receiving end of online abuse and harassment from parents.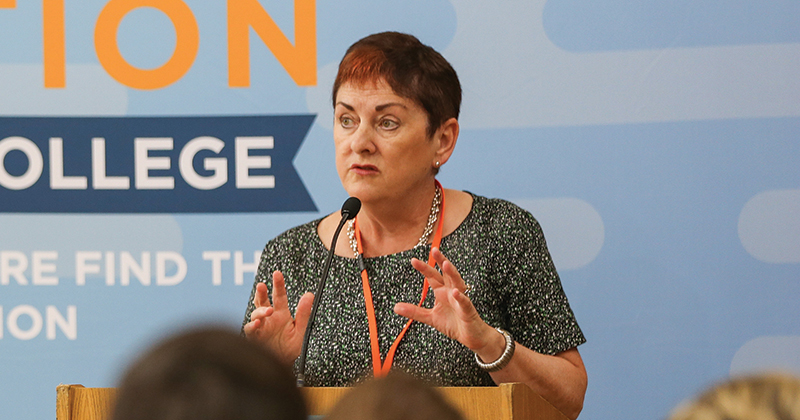 Teachers have spoken out over abusive comments on existing services, such as ratemyteachers.com, and hurtful and bullying comments posted on Facebook.
Schools in Birmingham were recently forced to pull lessons about LGBT relationships following parents' protests and abuse of school leaders. Andrew Moffat, the deputy head of Parkfield community school, who designed the guidance, was singled out for abuse and subject to threats because of his sexuality, while Sarah Hewitt-Clarkson, the head of Anderton Park primary, has faced calls to resign.
A survey of teachers in February by the insurance firm Ecclesiastical found that more than a third of those contacted by parents on social media had received criticism or abuse.
Earlier this year, Damian Hinds, the education secretary, urged teachers not to respond to emails from pushy parents outside office hours.
Dr Mary Bousted, the joint general secretary of the National Education Union, accused Ofsted of "jumping on the latest idea" in a bid to "reinvent itself and give itself credibility".
"I'm a real fan of parental involvement, but it's got to be done properly and in a helpful way, not used to pit schools against one another," she said.
"I don't want to downplay the importance of the parent voice, I do think it's very important. At the moment, parents say they trust Ofsted grades. I think they are wrong to do so, but what else have they got?"
It is not the first time a government agency has considered the use of TripAdvisor-style reviews for the education sector.
Last year, the Education and Skills Funding Agency launched such a system for apprenticeship providers.
The tool, called "what employers are saying", allows employers who have registered apprentices on the apprenticeship service to feed back on specific aspects of their programmes. Ofsted intends to use the data to inform inspections.