Ofsted will publish a series of 'state of the nation' research reviews and subject reports to set out the "most helpful ways of securing progression" for schools as they plan which content to prioritise to help pupils catch up.
As schools face the challenge of catching up, they will need to think carefully about what content to prioritise
The watchdog announced today it will begin by publishing research reviews from April which will set out the literature that "informs the way we think about high quality education in each subject".
Subject reports will follow in the autumn term and will be based on evidence from subject "deep dives" during inspections conducted under the watchdog's new education inspection framework (EIF), along with additional research visits.
Guidance published today states that the research reviews were planned prior to the pandemic but "their publication is timely".
"As schools face the challenge of catching up, they will need to think carefully about what content to prioritise, what to limit and what to omit."
The inspectorate adds that by "setting out the most helpful ways of securing progression in each subject, the research reviews can provide a set of guiding principles for subject leaders."
Ofsted set up a curriculum unit to carry out the work and has been recruiting subject leads to guide the work with its research team.
'Conception of subject quality'
The watchdog believes it can improve its inspection practice "by developing a well-evidenced view of what constitutes a high-quality education in each subject".
It refers to this view as the "conception of subject quality", which outlines subject-specific principles that can be used in deep dives to support its judgment on quality of education judgement. The view will also inform subject reports.
Ofsted aims to publish research reviews for "most national curriculum subjects" by the end of 2021.
How will  Ofsted select research?
Ofsted has acknowledged that educational research is "contestable and contested", and so has set out the criteria by which it filters what is available in order to select "the most relevant research".
It said the research reviews would include information from the Department for Education, the Education Endowment Foundation, Ofsted's own research and guidance, large international studies and secondary evidence such as teacher-authored blogs.
Filters used to choose research include the relevance to inspections, subject specificity and "an understanding that curriculum is different to pedagogy".
Subject reports
Under its previous framework Ofsted published thematic reports of most national curriculum subjects and education.
The guidance states there is a "clear appetite from schools" to resume publication of subject specific reports.
The deep dives and the reports will cover all school phases from reception to year 13.
The new subject reports will focus on schools' understanding of progress in each subject and how that informs their approaches to the curriculum.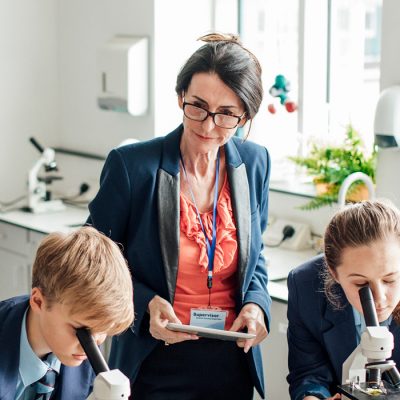 They will also report on the effectiveness of assessment, how teaching supports the goals of the curriculum, the quality of systems around subject teaching and the extent to which there is a "climate of high expectations".
Access to the curriculum when teaching pupils with special educational needs or disabilities (SEND) and the extent to which whole-schools policies "affect the capacity for effective subject education" will also be covered.
Ofsted said it hoped sharing inspection evidence on high-quality subject practice in this way "will help the education sector more widely".
Evidence will be drawn from a range of school contexts, such as rural and urban settings, schools with differing pupil intakes and different levels of disadvantage, and both mainstream and special schools.