The trust in charge of Batley Grammar School has announced an independent investigation of its curriculum after its teacher's use of caricatures of the Prophet Muhammad in class sparked a fierce backlash.
The West Yorkshire trust said the probe would help it "learn the lessons" by examining the "context" in which the cartoons were used,  and making recommendations about its religious studies curriculum.
It comes as a petition demanding the teacher's reinstatement secured more than 66,000 signatures, after he was suspended and the school and teacher apologised over the incident.
He is reported to have shown students controversial images from the French satirical newspaper Charlie Hebdo in class, prompting protests outside the school gates.
The Batley Multi Academy Trust said in a statement on its website: "We believe the right way forward is for an independent investigation to review the context in which the materials [which caused offence] were used, and to make recommendations in relation to the Religious Studies curriculum so that the appropriate lessons can be learned and action taken, where necessary."
An independent investigation panel will be appointed over the next fortnight, with the probe set to begin on April 12 and report "towards the end of May."
"We will continue to support the whole school community as the investigation progresses, including all school staff and students," it added.
Headteacher Gary Kibble had previously said the school "unequivocally apologises," calling the images a "totally inappropriate resource" that had been immediately withdrawn.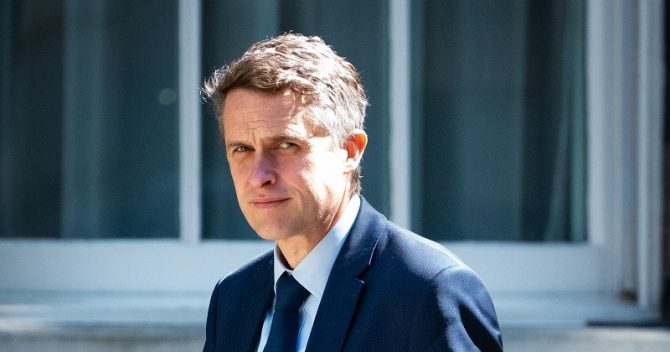 But ministers including education secretary Gavin Williamson have criticised the protests. It was reported the teacher has been forced into hiding and "fears for his life".
A Department for Education spokesperson said the protests had been "completely unacceptable," warning it was "never acceptable to threaten or intimidate teachers."
The DfE has also defended schools' right to include "controversial" ideas in the curriculum, balancing it alongside the need to promote respect and tolerance between people of different beliefs.