Inspiration Trust has admitted the number of pupils moving to home education from one of its schools was "too high" after an Ofsted investigation into potential off-rolling found their response was "flimsy".
Inspectors visited East Point Academy in Lowesoft, Suffolk, last month after issues were raised with Ofsted about high levels of pupil movement at the school, rated 'good' in October 2016.
The monitoring report, published today, noted a "significant proportion of pupils join and/or leave the school", while the proportion of parents opting for elective home education (EHE) in 2017-18 "rose steeply".
Although the trust – founded by academies minister Lord Agnew – was aware of this rise, Ofsted warned that leaders' "interrogation" of why parents were opting for home education was "flimsy" and they had not "analysed patterns of pupil movement closely enough". It said a trust audit also "highlighted the lack of rigour in the school's processes for monitoring pupils" who left for home education.
A spokesperson for Inspiration Trust said the report "explicitly makes clear that there is no evidence of any off-rolling".
But commenting on the high number of pupils leaving, the Ofsted report quoted trust chief executive Rachel de Souza as saying: "We knew historically that it was not where it needed to be. Data doesn't lie; some of these figures were too high".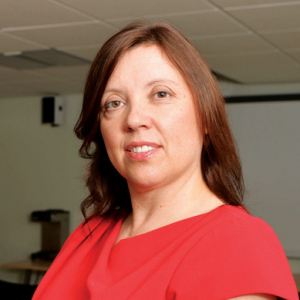 Although Ofsted said there is "no evidence that senior leaders or the trust encourage pupils and their families to leave the school", it said that leaders have only "recently" reflected closely on why so many pupils choose to leave.
The more stringent enquiries now carried out by the school has seen the proportion of parents opting for home education starting to "reduce considerably".
Ofsted also noted that, up until summer 2019, pupils who attended alternative provision were "sometimes removed from the school roll" in Year 11. Although it said this was at the request of some parents, it warned that in other cases the reasons were "less clear".
Leaders said they were following locally agreed practices, but could not show how it was in the best interests of pupils. The trust has since changed its processes. The few pupils taken off roll have been reinstated.
Another Suffolk school, Ormiston Denes Academy, was rapped for off-rolling last month. Ofsted described the school taking pupils off its roll in year 11 as "local practice", and Suffolk council confirmed it would issue "new guidance" to all secondaries and pupil referral units following the report.
However the Ormiston school was rated "inadequate" and is now facing being transferred to another sponsor.
The Inspiration report stated there was "still some work to do" at East Point to make sure that all pupils have access to "full-time, high-quality, appropriate provision".
However, Ofsted also noted that Inspiration Trust carried out "extensive audit work" across all of its schools last year and "has identified that developing staff's understanding of inclusion in its widest possible sense must now be, as stated by leaders, 'front and centre of their agenda'."
The Inspiration spokesperson added: "We were aware that some administrative processes around families who opt to home educate their children needed to tighten up and we have already taken action to address this, which Ofsted recognise. As a result, the proportion of families choosing EHE is reducing.
"We have also taken steps to improve our administrative processes to ensure that when students are being educated in alternative provision, that they continue to be registered on our roll as well as the site where they are being educated day to day."
Writing for Schools Week earlier this month, Inspiration trustee Colin Diamond revealed how he had been appointed to improve inclusion at the trust. An external review of the trust's practices has resulted in inclusion scorecards discussed at every board meeting, he said.
It was also revealed the trust's fixed-term exclusion rate was 17.2 per cent, compared with 2.61 per cent across Norfolk and 1.4 per cent nationally.