Ofsted has been persuaded to change an inspection report six times during a costly, year-long argument with a small private school.
Maple Hayes Hall School, an independent special educational needs school in Staffordshire, had always been rated 'good' until an inspection in September last year said it failed the independent school standards over its handling of a safeguarding complaint.
Its headteacher, Dr Daryl Brown, the Ofsted report claimed, had failed to follow proper procedures when the complaint was made.
But the school challenged the draft report, causing it to be altered twice, and also unsuccessfully tried to get an injunction to prevent the report being published.
When Ofsted published the report more than three months later in January, the school complained about "prominent inaccuracies" four more times, forcing the inspectorate to republished it each time, according to the school's spokesperson.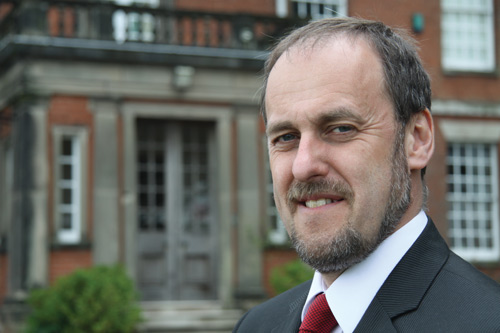 In October, another inspection rated the school 'outstanding' in all categories, and decided it did meet the independent school standards.
This report praised the school's success including the "vision, expertise, determination and hard work of the proprietors and headteacher" and their "ceaseless efforts ensure the independent school standards are met".
Brown insisted the "vast" difference between the two reports was "not within the normal bounds of rule changes", and showed the school had been right to challenge the initial report a year ago.
"We believe that the Ofsted inspection conducted in September last year was flawed and particularly heavy-handed", he told Schools Week.
We believe that the Ofsted inspection conducted in September last year was flawed and particularly heavy-handed
Last week a judge refused the school's request for a judicial review into removing the first report for good. It was not awarded any costs and had to cover the application fees itself.
However, in a response to a Freedom of Information request, seen by Schools Week, Ofsted was seen wrongly claiming the school had complained about an 'inadequate' rating, rather than failed standards.
A spokesperson for Ofsted admitted that mistake, and said the dispute had concerned pupil welfare and leadership and management standards.
The inspectorate is "pleased that the recent inspection found that lessons had been learned about previous failings and pupils are now safe at the school", they added.
This is not the first time small private schools have fallen foul of Ofsted's rules around safeguarding.
The Rudolf Steiner School Kings Langley in Hertfordshire is currently fighting an order to close from the Department for Education after inspections were critical about child welfare.
A statement on the school's website says the new headteacher and trustees are "determined" to learn from the "important lessons of past complaints" rather than be forced to shut.