Teachers and parents are set to strike on a picket line outside the Department for Education's (DfE) London offices this morning in protest at more than a million pounds of "draconian" funding cuts to their school.
Staff belonging to the National Union of Teachers (NUT) at Forest Hill School in Lewisham, south-east London, will be joined by parents on Great Smith Street at 10.30am to demand ministers release "emergency funds" for the school.
Earlier this year, the school was told by Lewisham Council to reduce a £1.3 million deficit through staffing cuts, which has resulted in 15 teaching posts being cut for September 2017, said a press release from the NUT, a figure confirmed by the council.
Now the union is asking for extra time to pay back the deficit, and for the £100,000 contingency funding written into the school's budget to be used to keep special educational needs staff and other support assistants.
The intervention – at the DfE's doors – is likely to further highlight the growing profile of school funding cuts, also a key issue in the general election earlier this month.
Phil Beadle, a parent at the school (pictured below), said the "draconian cuts" were negatively impacting "our children's loved and respected teachers."
It comes after Conservative MPs have warned Theresa May and Justine Greening, education secretary, that cuts to school budgets were hard to defend on the campaign trail.
But Lewisham Council said it is "not Lewisham council's fault that Forest Hill School's budget was mismanaged."
"The school has to live within its means and there is no option to bail out the school or write off its deficit."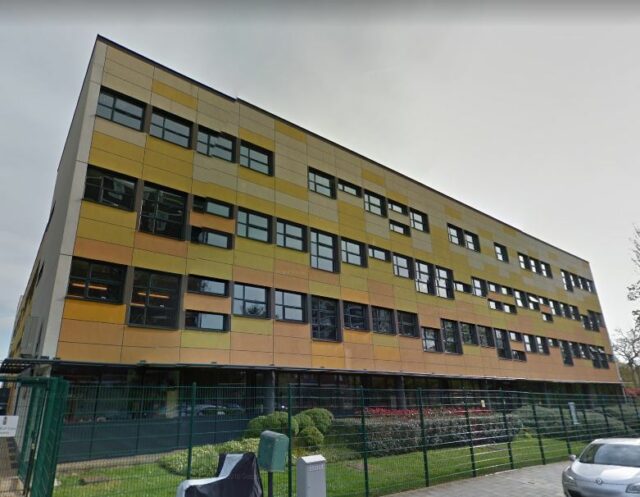 The new headteacher, Mike Sullivan, and a new chair of governors have tackled the deficit "responsibly" by reducing staff numbers, the council said in a release from March, as the issue has rumbled on throughout the year.
So far this academic year, teachers at the school have been on strike for nine days. They will be joined in this latest strike outside the DfE by Kevin Courtney, general secretary of the NUT.
The union has suggested teachers might strike for three days next week. In a letter to parents last Thursday, Sullivan said he "sincerely hoped" that would be the last of the strike action.
The school's budget targets have resulted in 23 administrative and support staff being cut already this year, and a further 23 teachers deciding to resign, along with four voluntary redundancies and one compulsory redundancy, and three temporary contracts which were not renewed, Martin Powell-Davies, London's NUT representative, told Schools Week.
It is not the council's fault that Forest Hill School's budget was mismanaged
Overall this amounts to 31 teachers, or "just under a third of the school's total teaching staff", currently not coming back in September, he said. Forest Hill School does not have a falling pupil roll.
"We remain extremely disappointed that the school fails to acknowledge that teaching cuts will damage the children's education."
Some teaching staff had chosen to leave the school "for their own professional reasons," admitted Sullivan in his letter, adding the school would be recruiting more teachers in line with "our new structure."
A DfE spokesperson said the core schools budget has been protected in real terms since 2010 and is set to rise from £40 billion in 2016-17 to £42 billion in 2019-20 with increasing pupil numbers.
But they added the department "recognise that schools are facing cost pressures and will continue to provide support to help them use their funding in cost effective ways."
Main image: London NUT branch tweets a picture of teachers on the picket line