Sponsored: NUT school cuts campaign video goes viral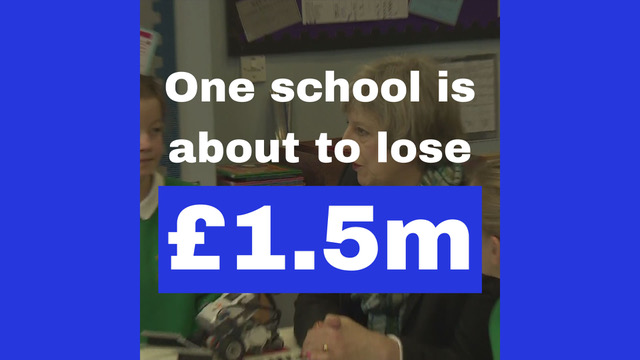 The National Union of Teachers (NUT) has seen a huge response to its campaign that reveals the full scale of possible cuts to local schools in England, according to the various party manifestos.
The School Cuts website has been updated to reflect what the three main political party pledges on education funding will mean for education in England:
The Conservative manifesto commitment will mean £1bn funding for schools. This would result in an £8.9bn real terms cut, when taking into account inflation and growing pupil numbers, between now and 2021/22. The pledged £1bn would not in any case be new money – it is to be funded by cutting infant school free meals and other spending commitments.
The Labour manifesto commitment will mean £4.8bn funding for schools. This would protect school funding in real terms per pupil, protecting schools against inflation.
The Liberal Democrat manifesto commitment will mean £2.2bn funding for schools. This would give protection on 2017/18 funding levels, and would ensure that schools won't lose in cash terms through the introduction of the National Funding Formula.
Accompanying the relaunch of the website, a new video from NUT revealing the scale of cuts has gone viral – being viewed nearly 2 million times in the first 48 hours:
To get individual breakdowns of what school/college budgets will look like under the main parties use School Cuts. Simply enter your postcode and click on the schools in the area to get a breakdown of what a Conservative, Labour or Liberal Democrat government would mean for children and young people.
Kevin Courtney, General Secretary of the National Union of Teachers, the largest teachers' union, said: "This election has to be in part a Vote for Education and candidates should be held to account for their parties' manifesto promises on school funding. Every parent, teacher and school staff member knows the debilitating effect a chronic lack of money has for the quality and type of education schools can give to children and young people.
"Without sufficient funds schools will be forced to drop subjects from the curriculum, increase class sizes or cut staff numbers. Buildings are going unrepaired and begging letters to parents for money are all too common practice. We must do better."