The number of requests for exam scripts to receive "special consideration" in marking increased this summer, mainly thanks to the new linear structure of GCSEs which forbids re-sits – but fewer requests from pupils who were ill or not able to sit an exam were approved.
According to Ofqual data released today, the number of GCSE and A-level modules entered for special consideration by pupils in England, Wales and Northern Ireland increased by four per cent this year compared to 2015.
Yet the small minority of requests put in by candidates who were not present for an exam – sometimes due to illness, according to the report – were less likely to be approved than in previous years because a candidate's performance can no longer be predicted due to the lack of prior modules.
Exam boards required candidates who missed an exam on the day to have finished 40 per cent of their course for a qualification to be awarded in their absence – although the exam boards have reduced this threshold to 25 per cent this year.
Previously, under the modular GCSE system, this was a more common occurrence.
"Now that qualifications are linear, with all the assessments at the end of the year, candidates are less likely to be able to meet the exam boards' requirements for this type of special consideration," the report explains.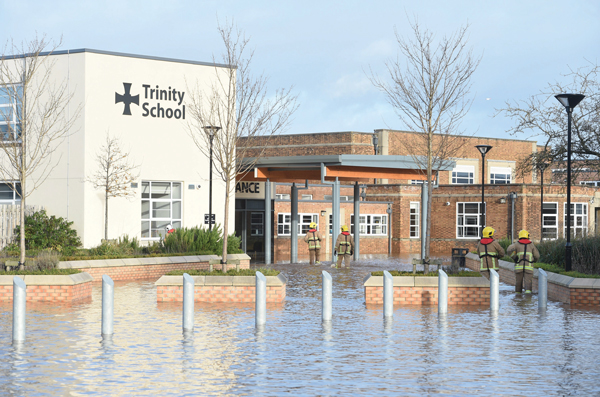 Exam boards' acceptance of requests increased by five per cent, with the vast majority (95 per cent) of approved requests given to pupils sitting exams in adverse circumstances – especially cases of "significant flooding" in schools, the report said.
The report said the four per cent rise in requests overall could be attributed "in part to the linear structure of GCSEs, the removal of opportunities to sit examinations other than in the summer series, and the reduction in re-sit opportunities.
"For example, prior to summer 2014, a candidate planning to take an exam in January, March or November who was ill could defer taking their exam until the summer, but this option is no longer available."
candidates are less likely to be able to meet the exam boards' requirements
Yet while only five per cent of special consideration requests came from ill candidates, they were less likely to have their requests approved due to the need to have finished 40 per cent of their course, said the report. Exam boards reduced this to 25 per cent this year.
Meanwhile, the 534,450 requests from pupils sitting exams under adverse circumstances, which might include "a traumatic experience, or a recent illness of a serious nature" and serious flooding – as the country saw in December last year, particularly in Lancashire and Yorkshire – were approved at a higher rate than last year.
Indeed, exam scripts affected by suffering a trauma or previous illness were most frequently changed, at a rate of a 2 per cent addition to the candidate's score, the report showed.
Twenty-one per cent of other requests were changed by a four per cent mark adjustment, and only five per cent were changed by an eight per cent mark adjustment.
The data covered 15.4 million GCSE and A-level candidate scripts, across AQA, CCEA OCR, Pearson and WJEC.