The man behind a "no frills" private school is looking for sites to open another seven in the north-east, warning he's "absolutely happy" for his chain to make state schools unviable.
In an exclusive interview with Schools Week Professor James Tooley said he plans to open the schools "in the next few years".
Billed as the country's first "no frills" school when it opened in 2018, charging parents £52 per week, the Independent Grammar School: Durham (IGSD) now has 25 pupils, up from just six in its first year.
No frills may sound appealing to some, but what does this mean?
Tooley believes it will have 40-odd next year, meaning the school – for four- to 11-year-olds – will "break even" financially. However, the school has hiked its yearly prices to £2,995 – a rise of nearly £300 (11 per cent).
Tooley is now planning to expand into areas such as Sunderland, Gateshead and Newcastle.
But Kevin Courtney, joint general secretary of the National Education Union, said the business model was "highly questionable, both from the point of view of the sort of education that can be provided, and the sort of salaries, support and terms and conditions that staff may be offered."
Tooley would not reveal the salaries of his four staff at the Durham school, but said they are "not paid less than if they were in the state sector".
Courtney queried what the schools offer in terms of arts and creative subjects, sports and support to children with special educational needs, adding: "No frills may sound appealing to some, but what does this mean?"
IGSD focuses on maths and English in the morning, with "all the major subjects in the curriculum" covered mainly via topic work in the afternoon.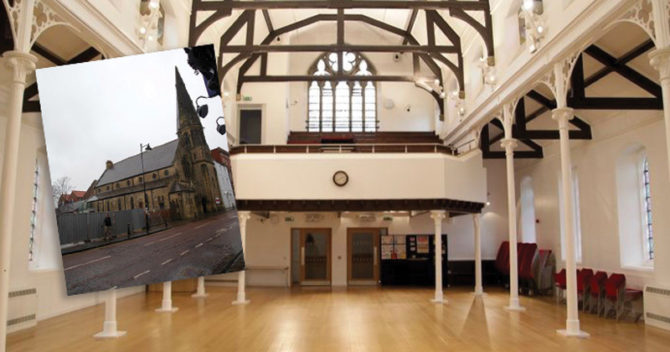 Tooley said every child at the school plays an instrument, while its gymnastics team has made it through to a national competition as representatives for County Durham.
He added the school's smaller size means it can give individual attention to pupils, something that parents "appreciate".
He said some parents are travelling long distances and the "idea is to put schools, particularly primary schools, close to where the family is".
Tooley conceded the main reason for targeting the north-east is because it is where he has been based for most his career, along with his principal, Chris Gray, and funders.
But he did say the region is a "good area to be working, because it's known to be an area with educational needs".
When asked whether he would be happy if the schools could make their state counterparts unviable, he said: "If they [state schools] are not doing a good job and parents think we can do better – absolutely I'm happy with that."
Tooley said he is "exploring" bringing other investors on board to help fund the expansion. He claimed that around 30 people, including in Ireland, Scotland and Wales, had also been in touch to express interest in replicating the model.
Staff are not paid less than if they were in the state sector
Chris Zarraga, interim director of Schools North East network of schools, said the success of the model is ultimately down to "pupil and parental choice".
The school's fees are still way below the average for private day schools, at £14,289. However, its website also states that costs are "likely" to rise in line with the consumer price index each year.
Julie Robinson, chief executive of the Independent Schools Council, said the model is a "welcome addition", particularly as many private schools are experiencing upward pressures on fees amid the "uncertainties" of Brexit and increased pension costs.
She said: "Having a range of school types with different strengths helps create an educational ecosystem where there is a school to suit everyone."