Nearly half of pupils made no progress or dipped in attainment in English in their first year at secondary school, according to new research, which has used an innovative comparative judgment method to measure progress.
Forty-two per cent of year 7 pupils either stood still or "regressed" in English, and 37 per cent of pupils in maths did the same, research released today by No More Marking, a company specialising in assessment software, has found.
The research also found 10 per cent of pupils in each subject saw their progress fall steeply, leading the company's press release to say learning at the start of secondary school is "distributed unevenly".
The findings echo reports from the Department for Education (DfE) and Ofsted which have previously found key stage 3 to be a weak point in pupils' attainment.
A 2006 DfE report called Making Good Progress said there was still "more to do" in raising pupil achievement in key stage 3. In 2015, an Ofsted report called 'Key stage 3: the wasted years?' said years 7, 8 and 9 were "not a high priority" for many school leaders.
But Daisy Christodoulou (pictured), director of education at No More Marking, said her team would carry out research into years 8, 9 and 10 before making claims about progress across the whole of key stage 3.
"We've got one datapoint, but I think we're unable to say more about 'dips' in key stage 3 until we look at the other year groups as well.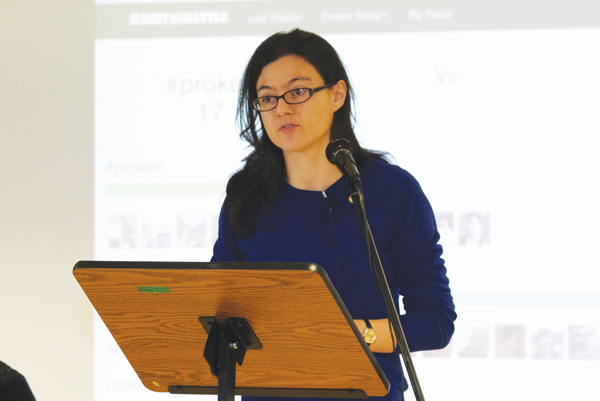 Year 7 may also have "particular issues" around transition, she said.
"They're suddenly studying a lot more subjects, they've got lots of new teachers, new peers – there's a lot more going on there."
No More Marking tested more than 28,000 year 7 pupils using "open-ended" questions in English and maths, which could not be revised for and required a creative grasp of concepts. The first tests were in September last year, with a sample of answers then used to judge progress against a second batch of tests taken in June.
A similar trial will take place for year 10 pupils from December to June this academic year, as well as a trial for year 8 pupils from September to June 2018, and a year 9 trial from 2018-19.
Learning at the start of secondary school is distributed unevenly
If the results showed an increase in progress in year 8 or year 10, then year 7 could be identified as a particularly weak point, said Christodoulou. Until then, however, the idea of the key stage 3 'dip' could not yet be proven, she said.
On average overall, year 7 pupils improved a little more in maths than in English, the researchers found.
Christodoulou, who used to be head of assessment at Ark Schools before moving to her new post this summer, said the purpose of the tests was to give teachers a way to measure the "absolute" progress of their individual pupils over the year – rather than be stuck with their "relative" progress against the rest of the nation as shown by the government's headline progress measures.
Because the questions asked pupils to describe concepts in maths, and finish a narrative in English, the tests were difficult to "game", she added.
Dr Becky Allen, director of Education Datalab, said absolute progress measures such as these, assessed by teachers using comparative judgment, held "huge possibilities" not just for English and maths but humanities subjects too.