More teacher training places in hard-to-recruit subjects are to be given to universities, the chief executive of the National College for Teaching and Leadership (NCTL) announced on Wednesday.
In what appeared to be news to the education select committee, Charlie Taylor (pictured) told MPs that the NCTL was introducing this flexibility as a way to combat teacher shortages in subjects such as maths and science.
Created in September 2013 from a merger of the Teaching Agency and the National College for School Leadership, the NCTL's main aims are in initial teacher training (ITT) and supporting schools to take control of recruitment and training.
Figures released at the end of last year showed the government recruited 93 per cent of its target figure, compared with 95 per cent in 2013.
School Direct, the government's school-led training programme, was shown to have only recruited 61 per cent of its target numbers.
Mr Taylor said that this year there were "far more bids [from universities and schools] than there were places".
He said: "We are currently going to release some more places for ITT, these will be for universities.
"If a university has a course that is full and is one of the more challenging to recruit, something like maths, they can get in touch with us and we will allocate more places to them. We have introduced that level of flexibility."
Mr Taylor said bursaries worth £25,000 were being offered in subjects such as maths and science in a bid to get people to commit to ITT.
When asked by Labour MP Pat Glass if School Direct was "exacerbating recruitment problems", Mr Taylor said the "known" recruitment challenges for this year were the result of the earlier bubble that came before the introduction of tuition fees and the improving economy.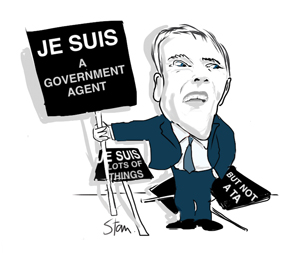 Fellow MP Alex Cunningham asked: "How long do you think it will be before we overcome the shortage in these subjects – maths, science, and English. How long is the gap going to remain?"
Mr Taylor said: "It does depend on the economy. As the economy grows there is a wider choice for graduates and teacher recruitment becomes more difficult. There are more people now taking maths, further maths, and physics A-level and there will be a bigger pool to fish from in the future."
Mr Taylor said he was unable to say how long it would take to overcome the gap "with certainty".
He also came under fire about the training of support staff, such as teaching assistants, which he said "did not fit in our remit" but said guidance would be issued for schools soon.
Committee chairman Graham Stuart said one of the aims of the NCTL was "to improve the quality of the education workforce" and added: "Now in what way could any reading of the education workforce exclude all the people who work in the support roles?"