More than 10,700 schools are set to get extra cash under the government's new fairer funding formula, while 9,128 will be funded at a lower level.
The Department for Education has published the second consultation on its national funding formula – revealing more details about which schools will win and lose under the new cash distribution model.
The formula aims to address wide gaps in school funding between different geographical areas by using a new method to distribute cash.
Education secretary Justine Greening, speaking in parliament this afternoon, said 10,740 schools would get extra cap (54 per cent of all schools).
The remaining 9,128 will lose money (46 per cent).
However the government has confirmed that schools will have loses capped at three per cent against their current per-pupil funding level.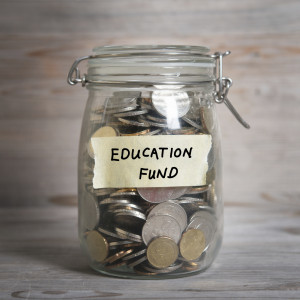 London schools are most likely to lose out, with rural schools set to gain funding.
A total of 101 local authority areas will see gains and and 49 will see reductions.
Mobility factor reinstated
The government had planned to drop a mobility factor from the funding formula (which caters for pupils arriving mid-term). But after concerns raised in the first consultation, a mobility factor has now been included.
Greening announced in July that introduction of the formula would be delayed until 2018, so that it wasn't rushed into place for the next school year.
The consulation comes after a critical National Audit Office published this morning that found the DfE had no strategy for school finances – as schools face making £3 billion of efficiency savings over the next four years.
Greening confirmed the bulk of cash will be a consistent base rate for every pupil, which will increase as they progress through the system.
Funding caps
The government has also confirmed it will use a minimum funding guarantee to limit the impact on the winners and losers under the new formula.
There will be a 3 per cent per-pupil cap on schools set to have increased funding from 2018-19, reducing to 2.5 per cent in 2019-20.
There will be also be a 3 per cent cap on schools losing money.
Local authorities will be allowed to increase central service costs by up to 2.4 per cent from 2018. Councils can not lose more than 2.5 per cent of its per pupil funding until 2020.
Councils will continue to have a say in "limited parts" of the formula, particularly in relation to funding for pupil growth.
And Greening confirmed local areas will have flexibility to move cash from their school and high needs budget – aslong as they get agreement from the majority of schools and school forums.
The government also said today that for pupils with high-level special educational needs, where "funding changes could be even more acutely felt by the most vulnerable young people in our society", no area will see their funding reduce.
Local authorities set to be given extra cash will get increases of up to  3 per cent in each of 2018-19 and 2019-20.
Greening also said she was "very keen" to allow schools the "proper time" to reflect on the document, so it will run as a 14-week consultation.
It will close on March 22, with a final decision before summer.
Government hails 'end of unfairness', but critics warn future prosperity at stake
Justine Greening, the education secretary, said the reforms would mean "an end to historical unfairness and under-funding for certain schools".
"We need a system that funds schools according to the needs of their pupils rather than their postcode, levelling the playing field and giving parents the confidence that every child will have an equal opportunity to reach their full potential."
But Angela Rayner, Labour's shadow education secretary, said the government was "simply moving inadequate sums of money around".
"The Tories are cutting budgets overall, and schools are struggling to plug the gaps," she said. "We are reaching a point where the only thing schools will have left to cut are qualified teachers."