Staff at the NASUWT teaching union will strike again in a dispute over their pay and pensions after voting to back a second round of industrial action.
The GMB union, which represents workers at the National Association of Schoolmasters and Union of Women Teachers, says it has secured "overwhelming backing" in an "unprecedented industrial action re-ballot of members working at the teaching union". No dates for action have been announced but the GMB has warned that strikes could continue into 2019-20 if a deal is not reached.
The last thing our GMB members want to be doing is taking industrial action against a sister union
Staff at NASUWT went on strike on three days last year over proposed changes to pensions which will see staff pay more into their pensions, but get less out once they retire.
The GMB had hoped to continue to use last year's ballot of its members at NASUWT to continue strikes into this year, but were blocked by laws that govern how unions operate.
Under the 2016 trade union act, unions wanting to base industrial action on a ballot more than six months old now have to get agreement from the employer. In this instance, the NASUWT refused to allow an extension to nine months, despite having campaigned against the 2016 act, and having previously relied on old ballots for industrial action by its own members.
"The employer's botched attempt to derail our legitimate dispute by threats to our members over strike deductions and by using anti-union laws has totally backfired," said Dominic Hinks, a GMB organiser.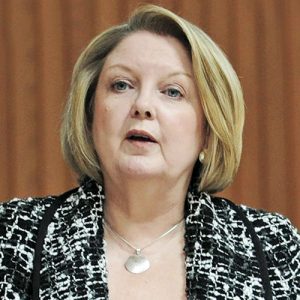 "NASUWT bosses should've long ago settled this dispute with us but now must explain to NASUWT activists and members why damaging strike action may stretch into the key month of September."
Hinks said his members in the NASUWT were "committed trade unionists.
"They care deeply about the teachers they represent and are passionate about the education service. The last thing our GMB members want to be doing is taking industrial action against a sister union."
According to the GMB, the NASUWT has also threatened to deduct pay from striking workers at a rate of 1/260th of their salary for each day of action, despite demanding a more generous 1/365th deduction for its own members.
The vote is the latest sign of friction between the NASUWT and its staff.
In January, the union was ordered to reinstate a sacked employee after an employment tribunal found it was "likely" he was dismissed for whistleblowing.
The NASUWT fired Richard Harris, a regional organiser and GMB activist, last October after he accused Chris Keates, NASUWT's general secretary, of lying, wasting police time and "acting like a despot" by taking away his company car, a tribunal ruling shows.
The union suspended him in late 2017 amid allegations of gross misconduct. However, he claims Keates wanted to get rid of him because of his activity within the GMB union, and was using the row as a "pretext".
Paul Housego, an employment judge, ruled that Keates's actions in reporting Harris to the police and removing his company car "do not seem…likely to be justifiable", even in the context of a "no-holds-barred political struggle".
The NASUWT will hold its annual conference in Belfast this weekend. Schools Week has been barred from attending.
The union was approached for comment.