MPs who packed a parliamentary debate on school funding were left "disappointed" with the government's response after more than 100,000 people signed a petition to get the issue aired.
Nick Gibb, the schools minister, responded to a heated three-hour debate in Parliament's Westminster Hall by repeating claims of record education spending levels and rising school standards, despite calls from across the political spectrum for guarantees of extra cash.
The response has prompted claims that the government was seeking to "invalidate" the views of headteachers who demanded the debate.
While more money is going into our schools than ever before, we recognise the budgeting challenges that schools face 
Concerns about school funding have risen to the forefront of the education debate in recent years, prompted by rising costs and stagnant funding levels which the Institute for Fiscal Studies says have contributed to an eight per cent real-terms cut in school budgets.
The scale of the problem, which has seen teachers reporting having to buy their own school supplies and many schools having to make teachers and support staff redundant, propelled education to the third most important issue to voters during the 2017 election campaign.
More than 100,000 teachers, support staff, heads, parents and governors signed the petition which sparked Monday's debate.
However, Gibb's response to warnings from MPs focused on cash-terms increases in funding and an increase in the proportion of schools rated good or outstanding – both statistics that ministers have been warned about by the UK Statistics Authority.
"Core funding for schools and high needs will rise from almost £41 billion in 2017-18 to £43.5 billion in 2019-20," he said, adding that, "thanks in part to our reforms, the proportion of pupils in good or outstanding schools has increased from 66 per cent in 2010 to 84 per cent today".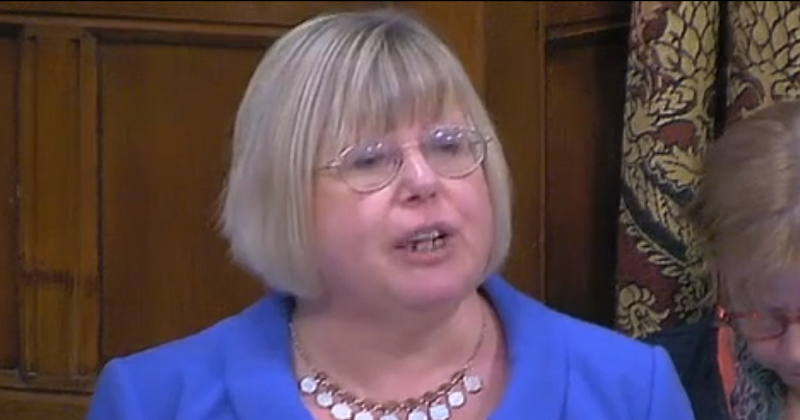 The minister did accept that, while "more money is going into our schools than ever before", the government recognised "the budgeting challenges that schools face as we ask them to achieve more for children ​and to absorb cost increases".
"Of course, we recognise that schools have faced cost pressures in recent years. That is why we have announced a strategy setting out the support, current and planned, ​that we will provide to help schools to make savings on the £10 billion of non-staffing spend across England."
The petition which led to the debate was started by Andrew Ramanandi, the headteacher of St Joseph's Catholic Primary School in Blaydon.
His MP Liz Twist told the debate she was "really disappointed with the minister's response", and accused Gibb of "saying to headteachers such as Mr Ramanandi and others that their experience is not valid".