Premiership rugby coaches will be drafted into schools to "instil resilience" in disaffected children as part of the government's drive to develop character education.
As England and Wales prepare to stage the Rugby World Cup, education secretary Nicky Morgan (pictured) has announced funding of more than £500,000 for 14 professional clubs to design and deliver programmes to build discipline and respect in schools.
The teams, which include all 12 Aviva Premiership clubs plus Worcester Warriors and Bristol, will work with more than 17,000 pupils, as well as providing a 33-week training course for almost 500 young people who are not in education, employment or training.
"The values of rugby are those from which all young people should learn," Ms Morgan said. "Rugby teaches how to bounce back from setbacks, to show integrity in victory and defeat, and to respect others, especially opponents."
Mark McCafferty, chief executive of Premiership Rugby, said he was "excited" this new partnership would enable the sport to reach school children.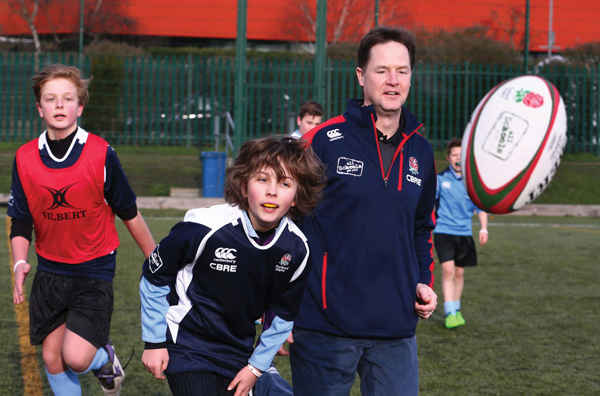 The project is one of 14 that will receive funding through the Department for Education's £3.5 million character grants scheme.
Ms Morgan said: "The character grants will go towards producing a nation of resilient and confident young people. It will mean our children will be more ready than ever before to lead tomorrow's Britain."
The PSHE Association will receive £137,000 to develop and pilot a PSHE curriculum to develop positive character traits in pupils, the Scout Association will receive more than £300,000 to work with schools in deprived areas, while The Prince's Trust will receive more than £580,000 to expand its extra-curricular programme for disadvantaged pupils.
Floreat Education will receive £124,002 to develop and pilot a character virtue development programme for reception, year 1 and year 2 in its two new free schools, from September.
Floreat's managing director, James O'Shaughnessy, said once the pilot has been evaluated, all materials would be made available for other schools.
Ms Morgan's announcement follows a £5 million allocation last year to eight projects in England. A further £5 million was also awarded to projects run by former armed services personnel.