Questions about the future role of local authorities in schools went unanswered as Nicky Morgan faced a grilling from MPs about plans to convert all schools into academies.
During education question time in the Commons this afternoon, the education secretary dodged several questions about reports that councils could be given the right to set up multi-academy trusts.
The proposed removal of schools from council oversight has been the source of much criticism of the academisation plan, especially from Conservative MPs and councillors, who have warned about the risk of serious consequences for small and specialist schools, especially in rural areas.
But Morgan insisted it was her desire to see "talented" officers from councils set up multi-academy trusts, rather than the authorities themselves, confirming what schools commissioner Sir David Carter has said in the past.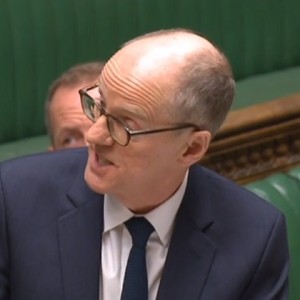 One of several fears raised by politicians about the white paper plans is that it could result in power being transferred away from local communities, with increasingly large and multi-regional academy trusts responsible for schools.
But Nick Gibb, the schools minister, has insisted that the policy represents "devolution in its purest form", and denied claims by Labour MP Jonathan Reynolds that his government was executing a "top-down re-organisation of a public service" for political reasons.
"It is not a top down reform," he said. "This is devolution in its purest form, giving control of schools to the professionals on the front line."