More than one in ten pupils were absent from school last week because of Covid, after the number of pupils self-isolating rose again.
According to the Department for Education's attendance survey data, around 839,100 children, or 11.2 per cent of the total pupil population, were absent from state schools for Covid-related reasons on July 8.
This is up from around 640,100, or 8.5 per cent of all pupils, last week, a rise of 31 per cent.
Secondary schools remain worse-hit, with 13.5 per cent of pupils absent due to Covid on July 8. Primary schools had a Covid-related absence rate of 9.8 per cent.
Of those off due to Covid last week in all state schools, 623,800 were self-isolating due to potential contact with Covid in school, up 32 per cent from 471,000 on July 1.
A further 122,800 pupils were isolating due to potential contact outside school, while 38,700 were off with a confirmed case of Covid and another 35,100 were off because of a suspected case. There were around 18,700 pupils absent because their school was closed because of the virus.
Today's attendance data also shows increases in staff absence due to Covid. On July 8, 5.4 per cent of teachers and 5.2 per cent of teaching assistants were off because of the virus, up from 4.2 and 3.9 per cent respectively on July 1.
The statistics show the latest in a series of large increases in Covid-related absence in recent weeks, and come as the number of outbreaks in schools has also increased.
The latest Public Health England data shows there were 251 outbreaks in education settings in the week to July 4, up from 215 the week before.
End to self-isolation policy presents new 'challenges'
The government has announced that from August 16, under-18s will not have to self-isolate if they have been a close contact of someone testing positive for Covid, unless they too test positive.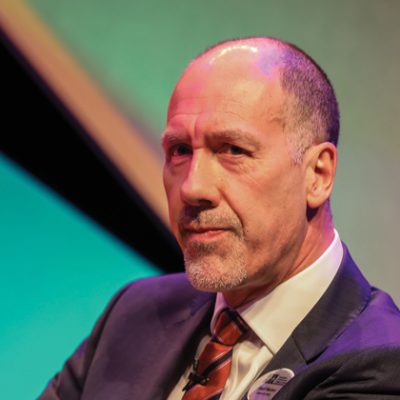 Geoff Barton, general secretary of the ASCL school leaders' union, said today's figures provided "more evidence, if it were needed, of the crisis in schools and colleges caused directly by the rules requiring teachers to send home large numbers of children to self-isolate who do not necessarily have the virus".
But the government's decision to end the self-isolation policy "now heralds another huge set of challenges for education settings".
"They need substantial support, both financially and practically, in setting up on-site asymptomatic testing for students when they return in September, installing high-quality air ventilation systems and in having robust outbreak management plans ready."
It comes after analysis by FFT Education Datalab found huge regional variations in absences, with secondary pupils in parts of northern England now three times as likely to miss classes as their peers in London.