Children's minister Edward Timpson has been criticised for ignoring funding and policy changes needed to stop children going hungry during the school holidays.
Lindsay Graham, a school food and health adviser, said Mr Timpson did "everything he could to avoid talking about the issue" during an adjournment debate on so-called "holiday hunger" last Friday afternoon.
Ms Graham, who wrote a report outlining the challenges of securing food for children in poverty outside of term-time, told Schools Week that Labour MP Ruth Smeeth, pictured, who secured the debate, had done a "great job" in asking for specific policy actions.
Ms Graham said: "She asked for the minister to meet with the Holiday Hunger Task Force; for innovation funding for pilot trials to support the development of best practice in holiday provision and, finally, for more research."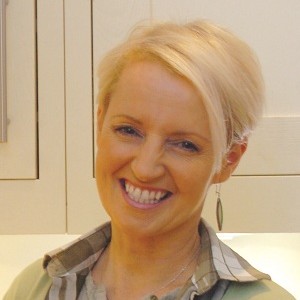 In her report, 170 days: Innovation in Community Projects that address School Holiday Child Hunger, Ms Graham examined community projects in nine US states, and found programmes worked best "where there was a clear policy on summer meals aligned to adequate funding at state and federal level for frontline delivery".
She subsequently called for child meal provision and enrichment programmes for areas with 40 per cent or more free school meal pupils, with programmes running during "all holiday periods" and funding from health, education and work and pensions departments.
She said she was "really appalled" at Mr Timpson's response "in which he did everything he could to avoid talking about the issue" and had not committed to implementing any of the actions.
During the debate, Ms Smeeth, the MP for Stoke-on-Trent North, raised statistics from a recent report by food manufacturer Kellogg's that showed 60 per cent of parents with household incomes of less than £25,000 were "not always able to afford to buy food outside term time".
She added: "For households with incomes of less than £15,000, that figure rises to a staggering 73 per cent. We must never forget that behind each of these statistics is a child, a parent and a family."
She warned child poverty was set to rise in the next five years, and mentioned research from the Institute for Fiscal Studies that predicted 3.5 million children would be "living in absolute poverty by the end of this parliament.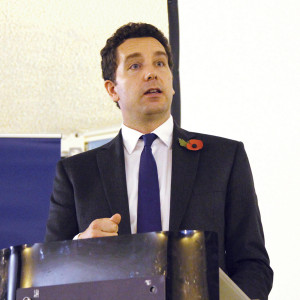 "This crisis is not just a tragedy in its own right, as it is having a major impact on educational attainment that threatens critically to undermine social mobility in our country. Teachers say that if a child arrives at school hungry, they will lose one hour of learning time a day.
"If a child arrives at school hungry just once a week, they will lose over eight weeks of learning over their primary school life—70 per cent of a full school term because they are hungry."
In his response, Mr Timpson focused on measures aimed at improving the economy to reduce the number of children in poverty, and existing initiatives such as free school meals, which are not offered during holidays.
He said MPs should "never dilute" their determination to tackle child poverty "in all its forms", adding: "I have set out a range of actions in this short debate. The government is taking action to reduce poverty and to give children, wherever they live, a better and healthier future."