The government has broken its promise to increase funding to every school in England, a union has claimed.
Ministers have repeatedly claimed there will be "a cash increase for every school" as a result of its new national funding formula and £1.3 billion of additional funding announced in 2017.
However, analysis by the National Education Union shows that almost 5,000 schools actually received the same or less money this year than they did last year.
This is yet another failure and another broken promise by government on school funding
Damian Hinds, the education secretary, told Parliament last January and March that "each school will see at least a small cash increase", while prime minister Theresa May confirmed in May 2018 that "the new national funding formula is providing for a cash increase for every school in every region".
The NEU examined official government records of funding allocated to schools in 2018-19, including extra cash intended to cover this year's increases in teacher pay.
It found that 4,819 schools – 4,248 primaries, 552 secondaries, 18 all-through schools and one other type – received an amount either equal to or lower than their allocation in 2017-18. This amounts to 25 per cent of all primary schools and 17 per cent of secondaries.
"This is yet another failure and another broken promise by government on school funding," said Kevin Courtney, the NEU's joint general secretary.
"The fact remains that schools were never going to manage on the money promised by government. However, head teachers, teachers, school staff and parents will be dismayed that even the meagre amounts of funds supposedly allocated to schools will not be received by everyone. Parents and school staff simply cannot trust what the government says on education funding."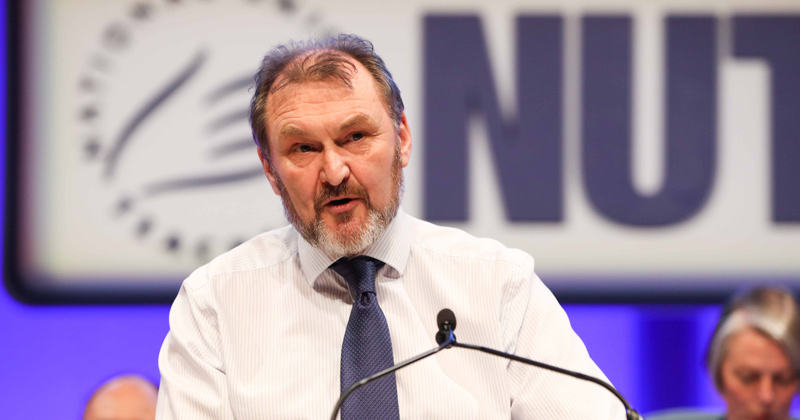 However, the government defended its record, and claimed that since 2017, it has given "every local authority more money for every pupil in every school to make funding fairer across the country".
"Government provides this money to local authorities and they have the freedom to work with schools to allocate their budgets in a way that best suits local needs. It is also important to recognise that schools receive other sources of funding – such as the additional teachers' pay grant worth £187 million this year.
"While there is more money going into our schools than ever before, we do recognise the budgeting challenges schools face and that we are asking them to do more. That's why we're supporting schools and head teachers, and their local authorities, to make the most of every pound."