The new minister expected to be in charge of reforms to sex and relationships education opposes same-sex marriage and voted against its legalisation, it has emerged.
Robert Goodwill, who has been appointed as children and families minister at the Department for Education, was one of 136 Conservative MPs who voted against the government's same-sex marriage legislation in 2013.
His predecessor, Edward Timpson, played a key role in starting extensive reforms to make relationships education compulsory in all primary schools and sex education taught to all pupils from the age of 11.
In taking the role vacated by Timpson after last week's election, Goodwill is expected to take over the reforms.
However, the government may yet decide to sideline Goodwill and hand responsibility for development of the new SRE curriculum to another minister to avoid controversy over his voting record.
Several organisations, including LGBT rights charity Stonewall and the PSHE Association, have previously spoken of the need for sex education and PSHE to be LGBT-inclusive.
The PSHE Association's programme of study, a document that the DfE itself refers schools to, suggests that a PSHE curriculum should develop "an understanding of diversity and equality in all its forms".
The organisation's guidance also says that any PSHE curriculum should take into account the protected characteristics outlined in equality legislation, which recognises that marriage is "no longer restricted to a union between a man and a woman but now includes a marriage between a same-sex couple".
Speaking to Yorkshire Coast Radio recently about the ongoing talks between the Conservatives and the Irish Democratic Unionist Party about forming a government, Goodwill defended his and the DUP's position on same-sex marriage.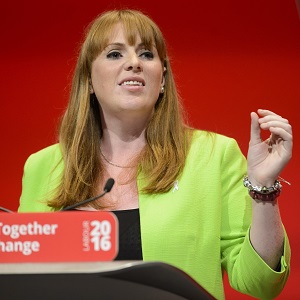 "Just because they don't favour same-sex marriage – I voted against it –  that's not to say we're bigoted homophobes.
"Many people in the Scarborough and Whitby area have very long-held religious views about marriage, which I think was reflected in the vote."
Angela Rayner, the shadow education secretary, has asked for "immediate assurances" from Goodwill that sex and relationships education policy developed under his watch "will be LGBT inclusive".
"Theresa May's coalition of chaos with the DUP even has senior Tories worried about her rolling back on hard-won rights for the LGBT community," she said.
"She should guarantee that the views of her new partners in the DUP will not influence what our children learn in schools."
If the government does decide to move responsibility for sex and relationships education to another minister's portfolio, it would not be the first time that roles at the DfE had been manipulated to take account of MPs' voting record on gay rights.
Nicky Morgan, the former education secretary, was not initially given responsibility for same-sex marriage policy when she became minister for women and equalities in tandem with her education role in July 2014.
At the time, responsibility for that area of policy passed to Nick Boles, the skills minister.