The academies minister Lord Agnew has said he will bet any headteacher "a bottle of champagne and a letter of commendation" that he can identify more potential savings in their schools.
The politician told the Schools and Academies Show in Birmingham today that he was "like a pig out hunting for truffles when it comes to finding waste in schools", and insisted more can be done.
Agnew has been criticised in the past for his insistence that schools can continue to save money on back office spending, when many headteachers warn their budgets are already cut to the bone.
But the minister insisted today that more could be done.
"I would challenge anyone here, if they want to have a wager with me that I can't find some waste in your school, I will take you on.
"And I will use the teams that I have got at the DfE to win that wager. But if I lose the wager, which is entirely possible, I promise to give you a bottle of champagne and a letter of commendation."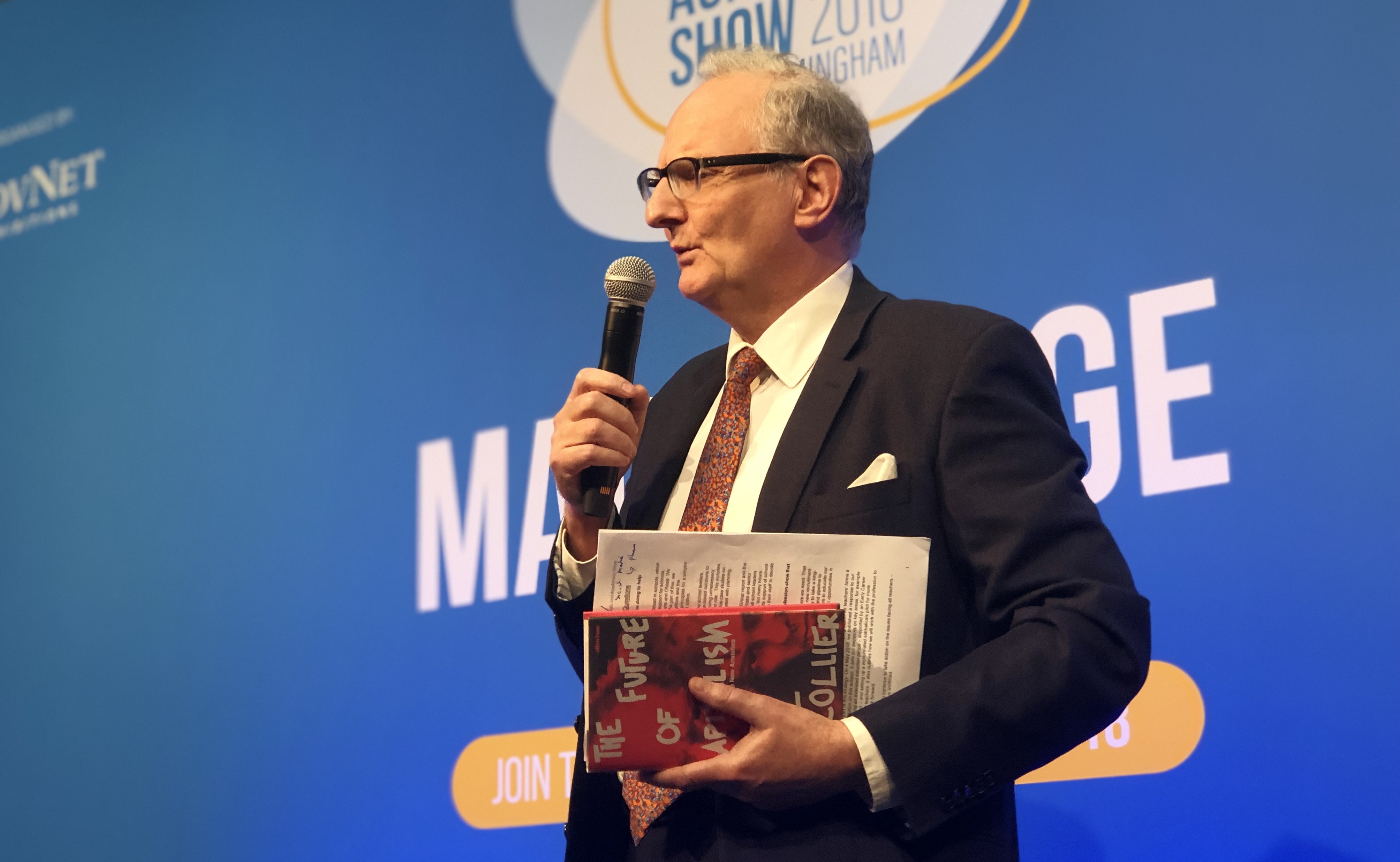 Schools Week revealed earlier this year the government was planning to spend £2.3 million on up to 160 money-saving advisers to help schools cut their budgets. Agnew, speaking at Institute of School Business Leadership's national conference last week, said the advisers have identified potential savings of more than £35m from 72 completed school and trust visits – an average of nearly £500,000 savings per visit.
But Agnew expressed concerns that other initiatives to cut costs are not being picked up by schools.
He even polled the audience today using a show of hands on how many delegates had used the government's cost-saving "national deals" tool, and found very few had.
"That just gives you one illustration," he said. "We've got two buying hubs in the north and the south west specifically set up to help schools get better deals. We're paying those hubs something in the order of £1 million a year to support schools in non-teacher spend."
Agnew admitted he'd "had to learn the hard way" how to make savings after his academy chain the Inspiration Trust took on seven struggling schools and he was banned from receiving extra cash to turn them around because he also served as a non-executive director of the Department for Education.
"I took over seven schools in special measures, the department didn't allow me to have any additional funding for those because of the conflict of interest of being on the [DfE] board at the same time," he said.