The government insists it has a "robust governance process" for its edtech demonstrator scheme after the selection of a major academy trust to deliver its second phase prompted conflict of interest warnings.
Schools Week revealed this week that United Learning, England's largest academy chain, had been awarded an £850,000 contract to run the next year of the programme.
Launched in 2019, the programme uses "demonstrator" schools and colleges to help other schools reduce workload, support professional development and improve pupils' results using technology.
The scheme has been run for the past year by the London Grid for Learning, the Education Foundation and Sheffield Hallam University. The consortium bid to run it for another year, but lost out to United Learning.
According to a tender notice published in February, the new delivery partner will oversee the network, but will also be responsible for the grant and financial management of demonstrators.
Some of United Learning's schools are funded as demonstrators through the existing scheme, and will continue to be involved under its stewardship.
Ty Goddard, from the Education Foundation, called for clarity on the relationship as the scheme must be "seen to be transparent".
DfE pledges independent audit
But the DfE said it had a "robust governance process in place to ensure United Learning staff running the programme are completely separate from the United Learning demonstrator team". An independent audit will also take place, the department said.
The DfE originally appointed 20 demonstrator institutions last April, and named a further 18 in June. Another ten, including United Learning, were added at some point in the autumn.
Goddard claimed United Learning was added to the list of demonstrators "without consultation or involvement from the delivery partner organisations". He also claimed the trust had proposed to train "up to 60" of its own schools using its demonstrator funding.
"I challenged the department on countless occasions that this would threaten the integrity of the programme to use monies in such a way."
But the DfE said this week that the selection of demonstrator schools and trusts was "managed and overseen by the delivery partner and Ty Goddard was part of that consortium management team".
Questions over relationship between DfE and trust
The move also creates a potential problem for the DfE – partnering up for a key project with a trust whose performance it is obliged to monitor.
It follows a trend in recent years of the DfE handing more responsibility – and money – to large multi-academy trusts to run flagship schemes.
For example, schools run by United Learning, Star Academies and the Harris Federation were among those named as "teaching school hubs" earlier this year.
Schools Week understands academy trusts are keen to bid to run the new £121 million Institute of Teaching.
Professor Toby Greany, from the University of Nottingham, told Schools Week there had been a "big shift" since 2010 towards commissioning "real-world education organisations" to lead system change. This had some benefits, he said, but was not without pitfalls.
Greany said multi-academy trusts handed contracts could face a "temptation inevitably to focus on the schools within the trust and to prioritise them, even though your remit is to work across the wider system".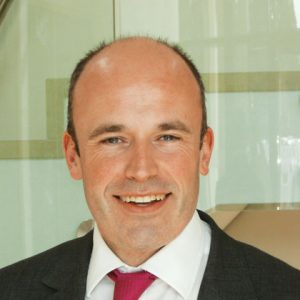 Sir John Coles, United Learning's chief executive and a former DfE official, said his trust was "very committed to supporting the education system beyond our trust and so very pleased to have been appointed to undertake this important work for the department".
He also said the trust's "national scope and scale" and project management capacity meant it was "well-placed" to work with demonstrator schools and colleges "to help them to benefit as many schools, colleges, teachers and young people as possible".
Four of the 48 current demonstrators will not continue into the second phase.