Plans by the Diocese of Westminster to convert over 200 schools into academies have hit a bump in the road after 20 showed "no interest" in making the change.
Over the next four years, the diocese is hoping to create 11 Catholic academy trusts, each educating around 6,000 pupils and ranging in size from 15 to 32 schools.
These trusts, or "families", will be made up of schools in St Albans, Lea Valley and Stevenage, Watford and Harrow, Richmond, Hounslow and Surrey, Ealing and Hillingdon, Brent, Camden and Islington, Hackney and Tower Hamlets, and Barnet, Haringey and Enfield.
The human's system's first job is to protect itself so will resist change. Catholic education does not need to be like that
The largest will be an amalgamation of the diocese's 32 schools across the London boroughs of Kensington and Chelsea, Hammersmith and Fulham and Westminster.
The plans have met with some resistance, however. A report into the transition released by the diocese in September revealed schools were concerned about what the change would mean for "individual communities and their perceived level of autonomy".
However, the report said it was "crucial that a mindset of total local autonomy is challenged and schools have the opportunity to see benefits of working together in a partnership for the common good" and warned that isolation and fragmentation "compromise the church's mission in education".
Despite this, none of the 20 schools earmarked to form the Islington and Camden trust have expressed interest in becoming academies, a town hall meeting that had been scheduled last week to discuss the pros and cons of such a move was cancelled.
Joe Caluori, Islington council's executive member for children, young people and families, said he had set up the meeting to try and ensure debate on the subject was "all transparent and above board" and said he had been "opposed" to the schools becoming academies.
"I hadn't known this, but the diocese had consulted all of the schools individually and they had all declined to go any further with it. There was no interest. Which was great, we were really pleased about that," he said.
"We've got a really good relationship with our Catholic schools. They're a really important part of our community of schools."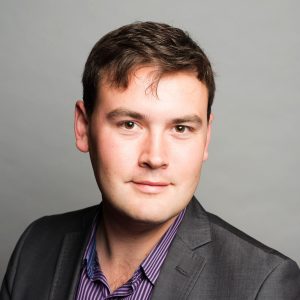 Although the diocese has said there will be "no forced academisation" of unwilling schools, believes schools "have a duty" to work within their given family whether or not they become academies.
The report also describes "an inherent resistance within the human system to change".
"The human's system's first job is to protect itself so will resist change. Catholic education does not need to be like that," the report concluded.
Reasons for making the change include the "increasing inability of local authorities to provide adequate resources to support schools" and concerns over lessening government funding.
In total, 208 schools have been earmarked to become academies under the plans. Almost a third of these (71) have been rated 'outstanding' by Ofsted and over half (121) are rated 'good'. Just three are deemed 'requires improvement'. 13 others are independent and not inspected by Ofsted.
The diocese already runs 11 academies in five small trusts including the Diocese of Westminster Academy Trust, the Cardinal Hume Academy Trust and All Saint's Academy Trust.
The Diocese of Westminster was approached for comment.