The government's education bill which proposes the mandatory takeover of inadequate schools is likely to face major hurdles in the House of Lords after Labour and the Liberal Democrats have said their peers will work together to amend the plan.
But a Conservative spokesperson said the potential collaboration was a ploy for gaining "cheap political points".
The two parties, which together outnumber the government's peers in the Lords, have told Schools Week they will work together if they find common ground on amendments to the bill, which seeks to make it easier to academise "coasting" schools without having to consult parents.
Labour has said it will work with "peers on all sides" to "amend and improve the bill", while Lord Storey (pictured), the Lib Dem education spokesperson in the Lords, said his party's peers would work with "anyone", including cross-benchers, on areas of agreement.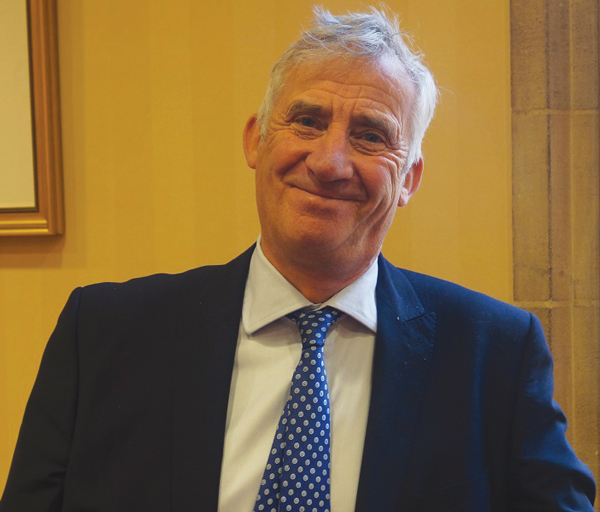 Lord Storey's comments come after Lord Newby, the party's chief whip in the Lords, told the Lib Dem autumn conference in Bournemouth this week that he and his colleagues might be inclined to "misbehave" by joining forces with others to defeat the government.
Although the Conservative Party is the largest in the Lords with 224 seats, it does not have a majority. Labour has 211 peers and the Lib Dems have 101. The 176 cross-bench peers, who do not represent particular parties, could also prove key.
Lord Storey told Schools Week he and his colleagues had a "number of amendments" they were considering, adding: "Clearly if we really wanted to get something agreed, we would certainly want to talk to the cross-benchers and Labour."
He would not be drawn on which areas his party was considering challenging, but said that elements of the bill that excused the government from consulting parents about academy takeovers had been criticised by the Lib Dems and Labour.
"Seventy-five per cent of secondary schools are academies. Academisation is here, and there is no turning back. There's a case for all schools becoming academies, but it is right that parents have a say."
A Labour spokesperson said the party would oppose the bill because it "takes school oversight, parental involvement and support for headteachers backwards.
"The government seem to want to apply the measures in the bill only to local authority schools instead of addressing failure across the system.
"We will work with peers on all sides of the Lords to amend and improve the bill so it focuses on the real challenges facing our education system, rather than fixating on a rush to academisation as the only route to raising standards."
A Conservative spokesperson said: "After last week's admission that they no longer trusts heads and teachers to run their own schools, Labour is now threatening to try and wreck a bill that would stop children from languishing in failing schools
"It's clear that Labour have abandoned Lord Adonis's reforming legacy and would rather try and score cheap political points than back our measures to improve young people's life chances."
The bill recently passed its third and final reading in the House of Commons, and will go to its second reading in the Lords on October 20.