A weekly after-school club is encouraging pupil-premium students to make digital art to express their emotions, improve mental wellbeing and promote self-confidence.
The 'Game of Memes' project at London's Eltham Hill School gets students to make 'memes' and other forms of digital art, on a topic of their choosing, which are then sent to Wales-based artist Jeremy Gluck for tweaking, and returned to students.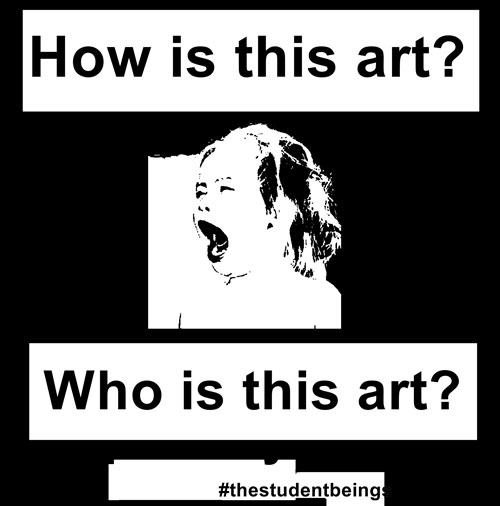 "Jeremy will either glitch the work so it looks like a computer screen has gone wrong, or add a joke or sarcastic comment to the image," explained Rosemary Osborne, the school lead practitioner who is heading up the project.
"Memes say things like 'how you feel when your mum loses your mobile phone', but the themes also cover deep, profound stuff about mental health, feeling wanted, and how they feel about life, school and being a woman. There has been some powerful stuff that has really shocked me."
So far, the students' artwork has been exhibited at art spaces around London, including Vinyl Deptford and Hoxton's Hundred Years Gallery, and a 2018 summer exhibition is planned at Lewisham Art House.
"I've been teaching for many years, but what is really interesting to me is the way students have totally engaged with it. It's a really exciting, innovative way of working with an artist," Osborne added.
The school is currently working with the Greater London Authority and the London Teachers' Innovation Fund (SHINE) to run the project, after receiving £15,000 of funding to enable disadvantaged students to work with professional artists and playwrights through a variety of school projects.
"I just think it's so powerful in engaging those students that people often don't know what to do with – students with ADHD and autism, or pupil-premium students. It's a group that often money is thrown at, and not really coordinated in a really effective way," Osborne said.