Liz Sproat is a woman on message. The Google executive believes skills such as communication, collaboration and creativity will help young people thrive in a rapidly changing world and she is clear on what she believes a good education system should provide.
"It should develop the whole child," she says at the launch of a month-long UK-wide company roadshow set in a futuristic pop-up "digital classroom" dome. During the roadshow, teachers see a digital showcase, showing how apps and technology can help to transform teaching and learning They also put Google's lighthouse schools, which have integrated technology into education with strong results – in the spotlight.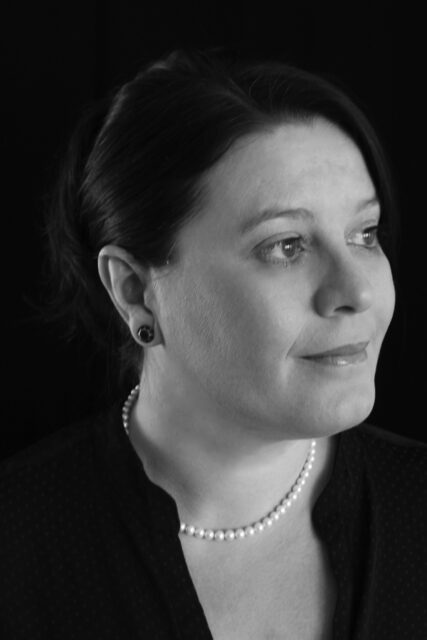 There are 25 lighthouse schools and Google have run the roadshow at seven of them. The lighthouse schools are those demonstrating deep usage of Google tools in their classroom. According to the internet giant, the schools are "keen advocates" and are "happy to share their experiences with other schools in their regions".
Children are now learning programming skills in the classroom from as young as five, and computer science is becoming increasingly woven into the national curriculum. But despite significant decades-long investment in technology in schools, deploying it effectively has been a "big challenge", she says.
What she sees in the lighthouse schools, including today's venue at City Heights E-ACT Academy in Tulse Hill, south London, is that they "definitely share a passion for technology but they are also being effective schools for a whole range of different reasons."
"I was probably one of the earliest users of technology in schools"
Sproat, who grew up in Cumbria, describes her upbringing in the village of Skelton as "really very sheltered". Her primary school was "a very nurturing small school environment". She then went to Ullswater Community College, followed by the state grammar in Penrith for GCSEs and A-levels.
She got into computers early. "I was on BBC Radio Cumbria for being in one of the first (primary) schools in the county to use the Hobbit game. You crossed the adaptive world where, based on the decisions I took, I'd either have Bilbo get out and find the ring or he got stuck in the caves with Gollum. So I was probably one of the earliest users of technology in schools."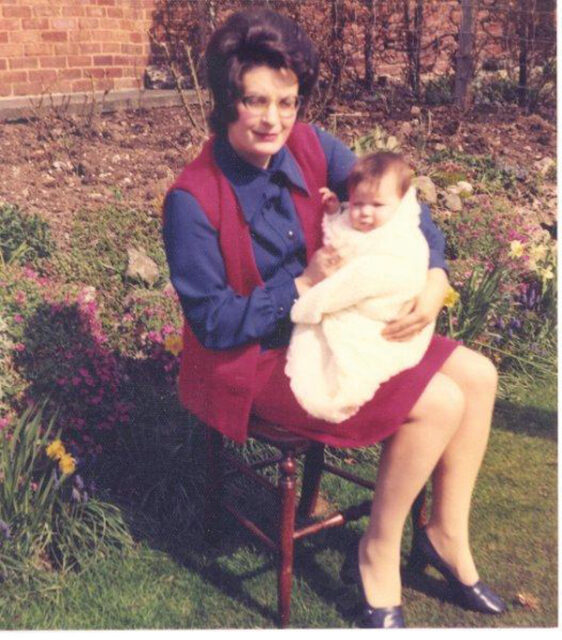 She was also an early fan of the immersive learning experiences. "I enjoyed going on a field trip, putting a square down and counting flowers, and looking for insects. It was about being outside of your immediate classroom environment.
"I can see that if I had had those experiences more frequently, school would have been an even more motivating and dynamic experience than the one I had. I had little gumption or understanding of this wider world. I often reflect that if I'd had more exposure to that, it could have been a very positive thing. I'm aware that the technology around us does allow that, even to children in more rural or more economically disadvantaged environments."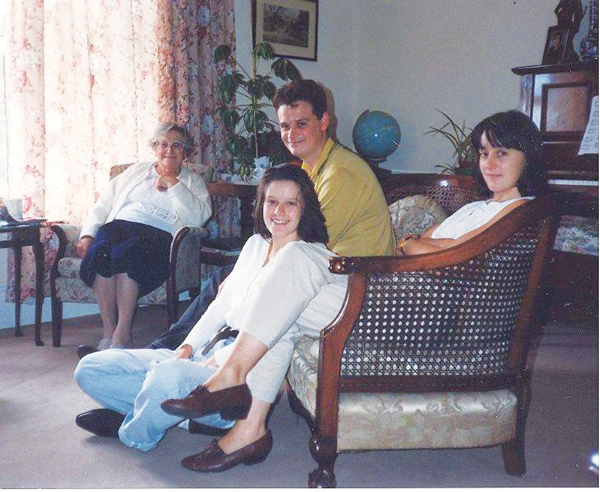 She explains that her father was a lorry driver and her mother a secretary. "I think my mum was very much someone who instilled in me the idea I could do anything. I attribute that sense of giving things a go and pushing myself to her."
Her grandmother – a businesswoman in the farming community – was also a big influence.
Sproat's education and career path highlight her passion for learning. She studied English at Hull, and while there she spent some time at a primary school helping children to read. This was followed by a masters in publishing at Stirling.
Starting her working life at publishers Routledge in a marketing role focused on secondary and higher education texts, she then spent a decade at the education publishing arm of Pearson. Her time with Pearson involved a variety of start-up experiences, but always linked to education. At one stage she spent three years in Dubai, where she worked on a range of national education initiatives, primarily in teachers' professional development.
What she loves about her role now, as head of Google education, right across Europe, the Middle East and Africa is that she is helping teachers in the classroom as well
as tackling the business of "how do you take an entire country or a large-scale project and help instil better teaching and learning practices with the support
of technology"?
When she is not working gardening is her passion. "We had a big garden when I was growing up and we were all probably made to pitch in." Her football-playing son Hector is 10, so she and husband Gavin "spend a lot of the weekends at the park". She is a fan of the outdoor life and stayed in a yurt at Easter. "Doing things where you're away from it all is always fun."
But the conversation she really wants to explore is how technology can help teaching and learning – "not as a thing in itself, but as a tool to support and improve the learning experience".
She says pupils are increasingly driving the agenda as digital leaders – with selected students given the responsibility to teach and train their peers and teachers.
She also worries about making technology affordable. Device costs have been driven down in recent years – particularly with the introduction of cheaper tablet computers, and innovation to help schools in developing countries.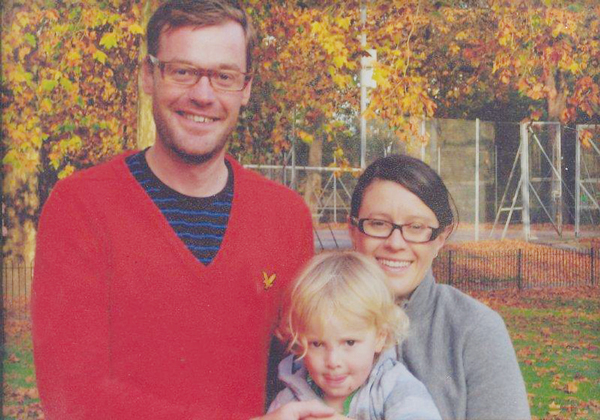 Sproat describes the offers available from Google: free apps, hardware, Chromebooks that offer access to the web, teacher-specific apps and books. Google even sells a management console to schools.
While not presented as a "hard sell"– she doesn't hold back when given the opportunity to outline the products. She is absolutely determined to ensure that her company is front and centre when schools decide on the way they use technology to deliver education in future.
As we talk she says the most popular apps are those that support content creation such as video and photo editing tools that "get kids making things".
She is certain that with all the technology involved in schools, human beings will nevertheless remain in the classroom.
"Yes," says Sproat. "110 per cent they will need teachers. They will be on a learning path that can help them learn more efficiently and better, and with greater passion. The teacher is front and central to that experience."
She is without doubt friendly and approachable. But there is more to her than this. She also comes across as quietly steely.
Sproat is without doubt someone who has always had a very strong and genuine belief in the power of learning to transform lives and she's extremely curious about what really goes on in classrooms.
She is also a successful senior businesswoman with a firm focus on ensuring that her company is not just collaborating with and supporting schools, but providing the solutions. Students grow up and become consumers. Sproat is also playing the long game.
IT'S A PERSONAL THING
What's the best piece of advice you'd pass on?
Focus on activities for which you have true passion, and be genuine and collaborative in your pursuit of them.
What do you enjoy most about your current role?
I'm passionate about making a difference in education so it must be the times I interact with teachers and learners. I'm also fortunate that my role is incredibly diverse and varied.
Last week I was in Dubai running a pilot with schools. We introduced a class of 30 Emirati children to Google apps for education and chromebooks. We had some wonderful "wow!" moments and the children were super motivated to learn.
What's your favourite place in the world?
My husband and I have variously camped, had city breaks and honeymooned in Italy so it has to be my favourite country. Closer to home, I'm from the Lake District and spent Easter in a yurt below Borrowdale Fell – it's a magical place. We go there to get away from it all!
Which six people from history would you invite to a dinner party?
Mary Shelley, Amy Winehouse, William Shakespeare, Audrey Hepburn, Charles Darwin and Nelson Mandela
What was your favourite childhood food and what do you enjoy cooking most?
My nanny did most of the cooking in our house and brought us up a diet not too far removed from post-Second World War rationing. I'm amongst only a few of my peers who have had the pleasure of eating tripe! But she also made a fantastic jam roly-poly and rice pudding, which more than made up for the main course. Nowadays I love cooking for friends and family – red velvet cupcakes from the Hummingbird bakery book and paella are top of my list.